Feature
All the new X-Men comics and collections from Marvel in 2022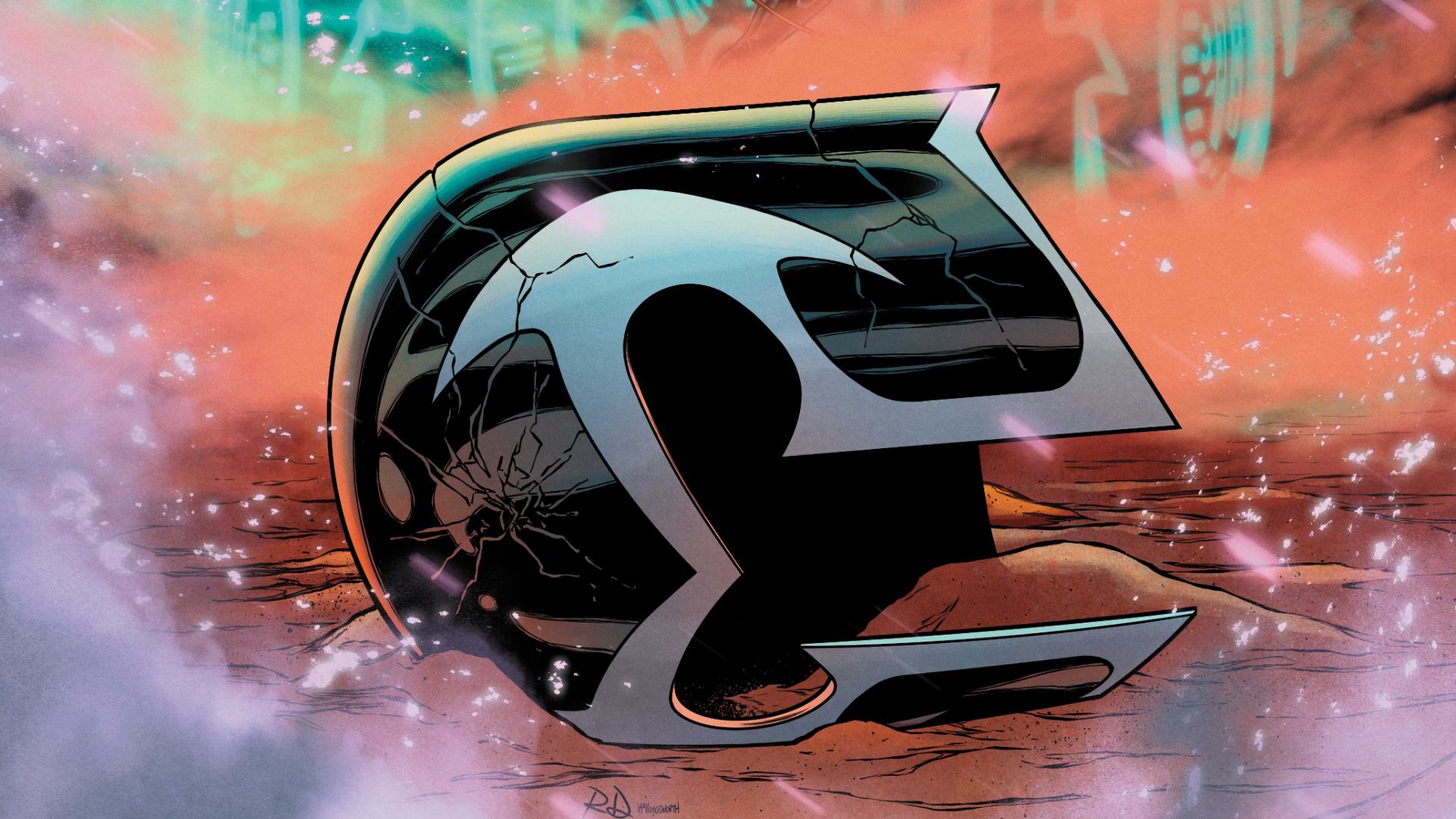 With its numerous titles and ever-changing shipping schedule, it might help to have an updated list of new X-Men comic books and collections.
So you've come to the right place. 
Every month Marvel Comics publishes a wide variety of X-Men series, limited series, specials, and collections gathering recent story arcs from the mutant corner of the Marvel Universe all in one volume. And in some cases, bringing back storylines that haven't been available in print for years.
So for more on all of Marvel's X-Men titles as well as everything else the publisher offers, check out our regularly updated list of new X-Men comics and Marvel's full monthly schedules through August. 
Marvel Comics May 2022 schedule
Marvel Comics June 2022 schedule
Marvel Comics July 2022 schedule
Marvel Comics August 2022 schedule
Here's a week-by-week guide of all the new X-Men comics on their way. 
Wednesday, May 25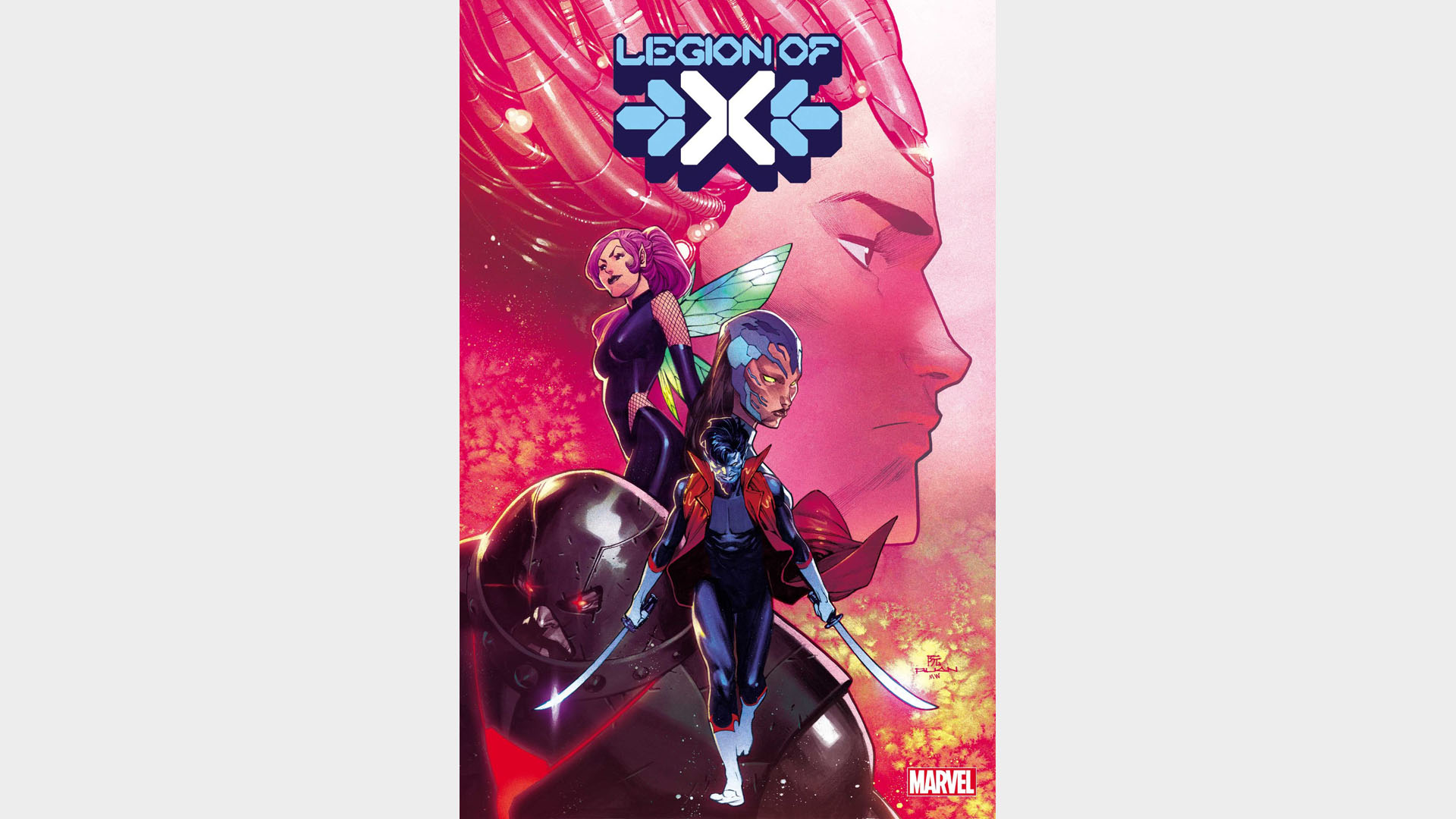 Legion of X #1 (Image credit: Marvel Comics)
Legion of X #1 (opens in new tab) by writer Si Spurrier and artist Jan Bazaldua
Wednesday, June 1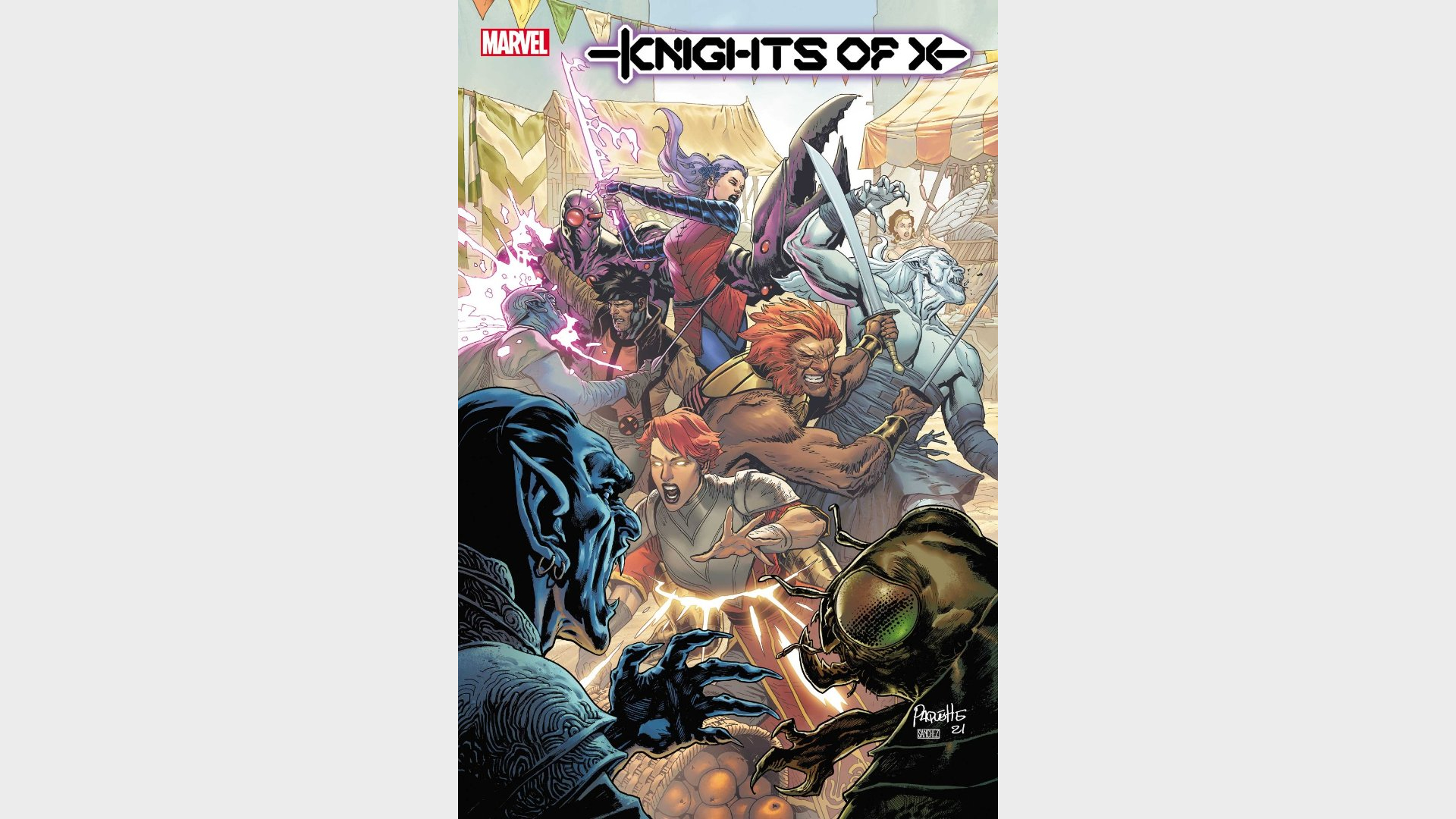 Knights of X #2 (Image credit: Marvel Comics)
Knights of X #2 (opens in new tab) by writer Tini Howard and artist Bob Quinn
X-Men '92: House of XCII #2 (of 5) (opens in new tab) by writer Steve Foxe and artist Salva Espin 
Deadpool: Bad Blood #2 (opens in new tab) by writers Rob Liefeld, Chris Sims, and Chad Bowers and artist Rob Liefeld
Wednesday, June 8
Legion of X #2 (opens in new tab) by writer Si Spurrier and artist Jan Bazaldua
Marauders #3 (opens in new tab) by writer Steve Orlando and artist Eleonora Carlini
Fortnite X Marvel: Zero War #1 (of 5) (opens in new tab) by writers Christos Gage and Donald Mustard and artist Sergio Dávila
Phoenix Omnibus Volume 1 hardcover (opens in new tab) collects X-Men (1963) #97-105, #107-108, #125-138; Phoenix: The Untold Story; and material from Classic X-Men #6, #8, #13, #18, #24, and #43; Bizarre Adventures #27; and What If? (1977) #27
X-Force by Benjamin Percy Vol. 1 hardcover (opens in new tab) collects #1-12
Wednesday, Jun 15
X-Men Red #3 (opens in new tab) by writer Al Ewing and artist Stefano Caselli
Wolverine #22 (opens in new tab) by writer Benjamin Percy and artist Adam Kubert
New Fantastic Four #1 (opens in new tab) by writer Peter David and artist Alan Robinson
New Fantastic Four: Marvel Tales #1 (opens in new tab) by writer Walt Simonson and artists Arthur Adams and Gracine Tanaka collects Fantastic Four (1961) #347-349
Wednesday, June 22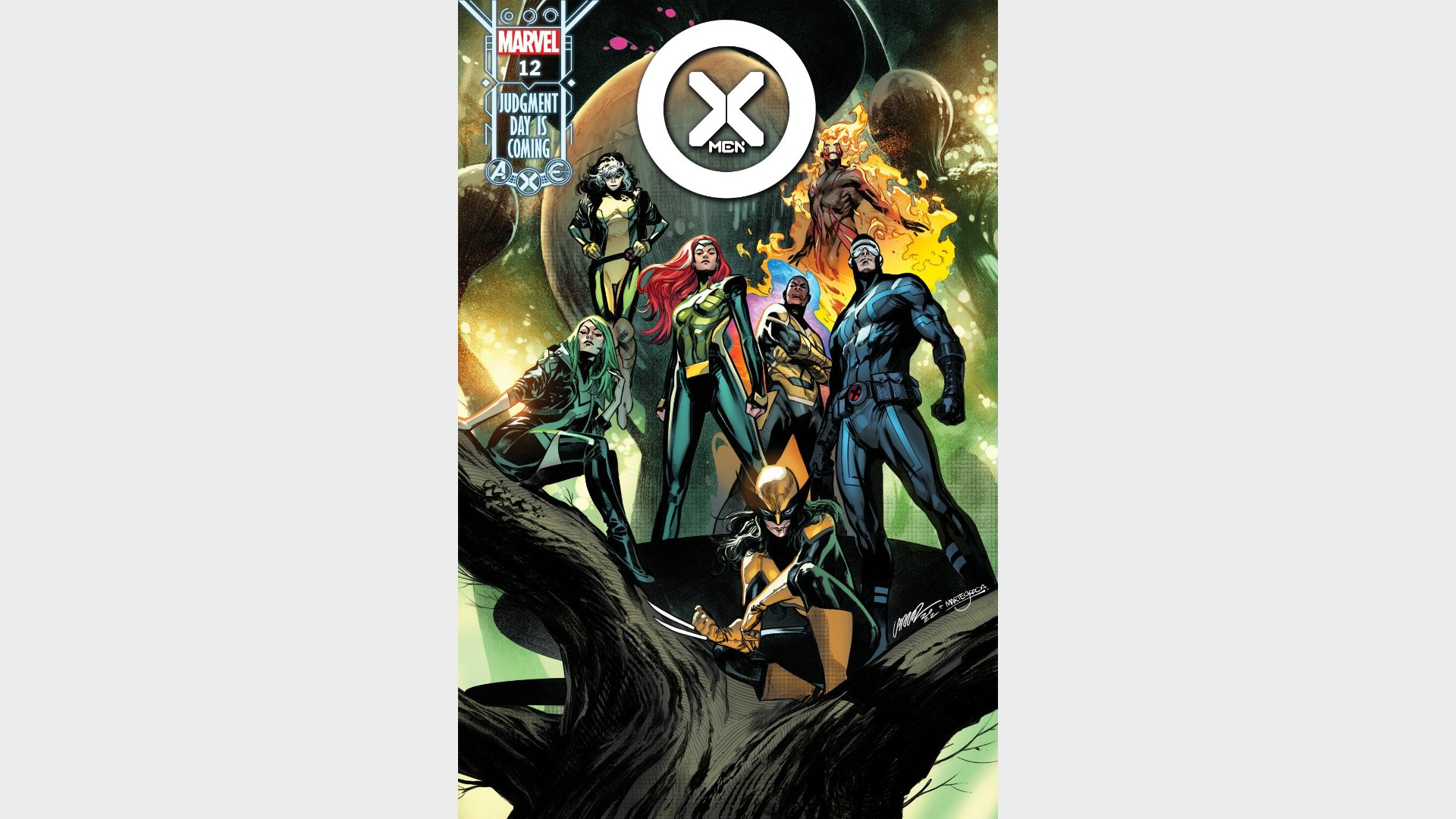 X-Men #12 (Image credit: Marvel Comics)
X-Men #12 (opens in new tab) by writer Gerry Duggan and artist Pepe Larraz
Immortal X-Men #3 (opens in new tab) by writer Kieron Gillen and artist Lucas Werneck
Knights of X #3 (opens in new tab) by writer Tini Howard and artist Bob Quinn
New Mutants #26 (opens in new tab) by writer Vita Ayala and artist Rod Reis
Wolverine Epic Collection: Madripoor Nights trade paperback (opens in new tab) collects Wolverine (1988) #1-16 and material from Marvel Comics Presents #1-20 and Marvel Age Annual #4
X-Factor Epic Collection: Afterlives trade paperback (opens in new tab) by writer J.M. Dematteis and various and artist Jan Duursema and various collects X-Factor (1986) #101-111 and Annual #9, Spider-Man & X-Factor: Shadowgames #1-3, X-Force #38, and Excalibur (1988) #82
Wednesday, June 29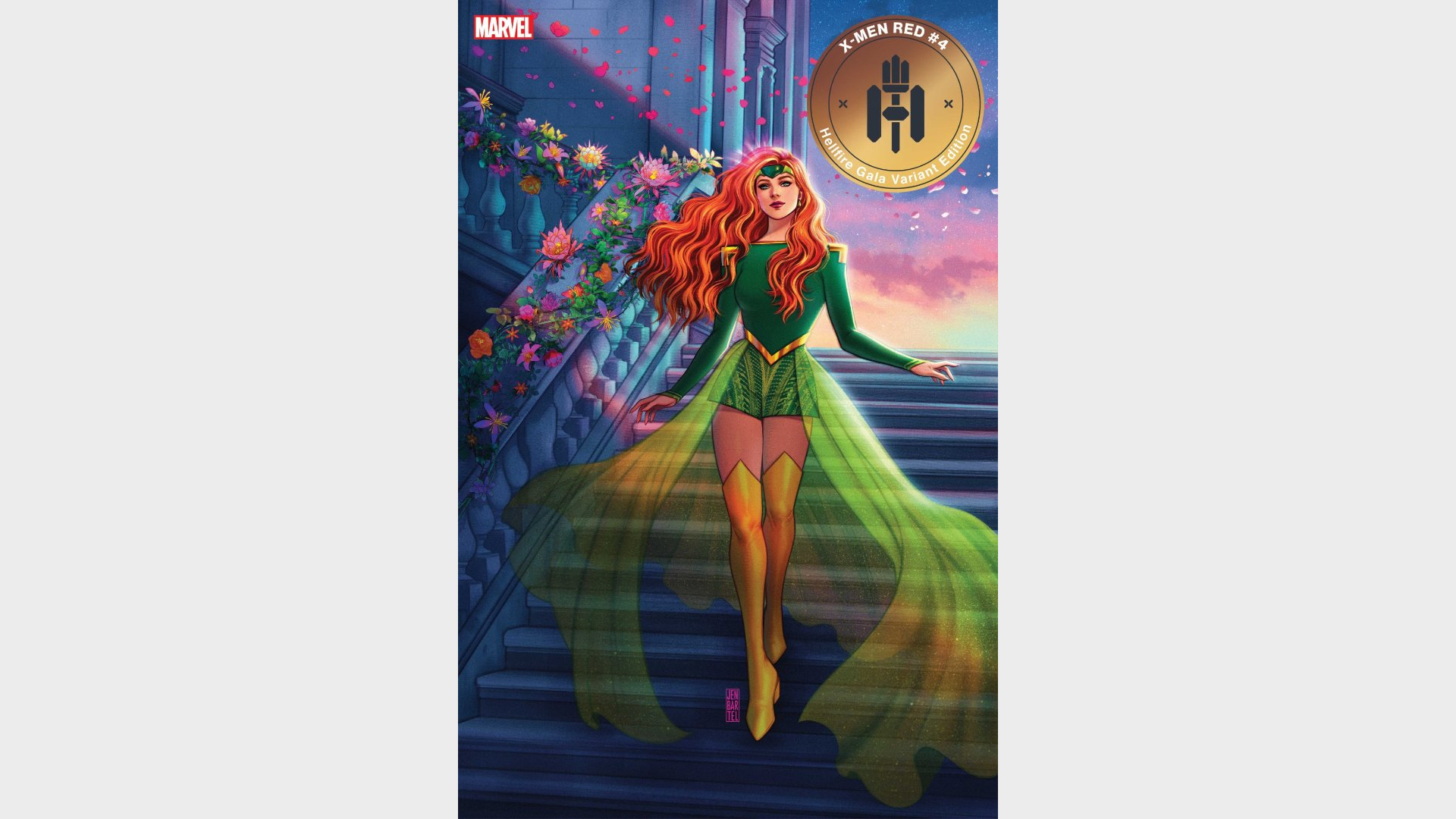 X-Men Red #4 (Image credit: Marvel Comics)
X-Men Red #4 (opens in new tab) by writer Al Ewing and artists Juann Cabal, Andrés Genolet, and more
X-Force #29 (opens in new tab) by writer Benjamin Percy and artist Robert Gill
Sabretooth #4 (of 5) (opens in new tab) by Victor Lavalle and artist Leonard Kirk
X-Cellent #4 (opens in new tab) by writer Peter Milligan and artist Michael Allred 
Wolverine: Patch #3 (of 5) (opens in new tab) by writer Larry Hama and artist Andrea Di Vito
Wednesday, July 6
Legion of X #3 (opens in new tab) by writer Si Spurrier and artist Jan Bazaldua
X-Cellent #5 (opens in new tab) by writer Peter Milligan and artist Michael Allred
Sabretooth #5 (of 5) (opens in new tab) by writer Victor Lavalle and artist Leonard Kirk
X Lives & Deaths of Wolverine hardcover (opens in new tab) collects X Lives of Wolverine #1-5 and X Deaths of Wolverine #1-5
Wednesday, July 13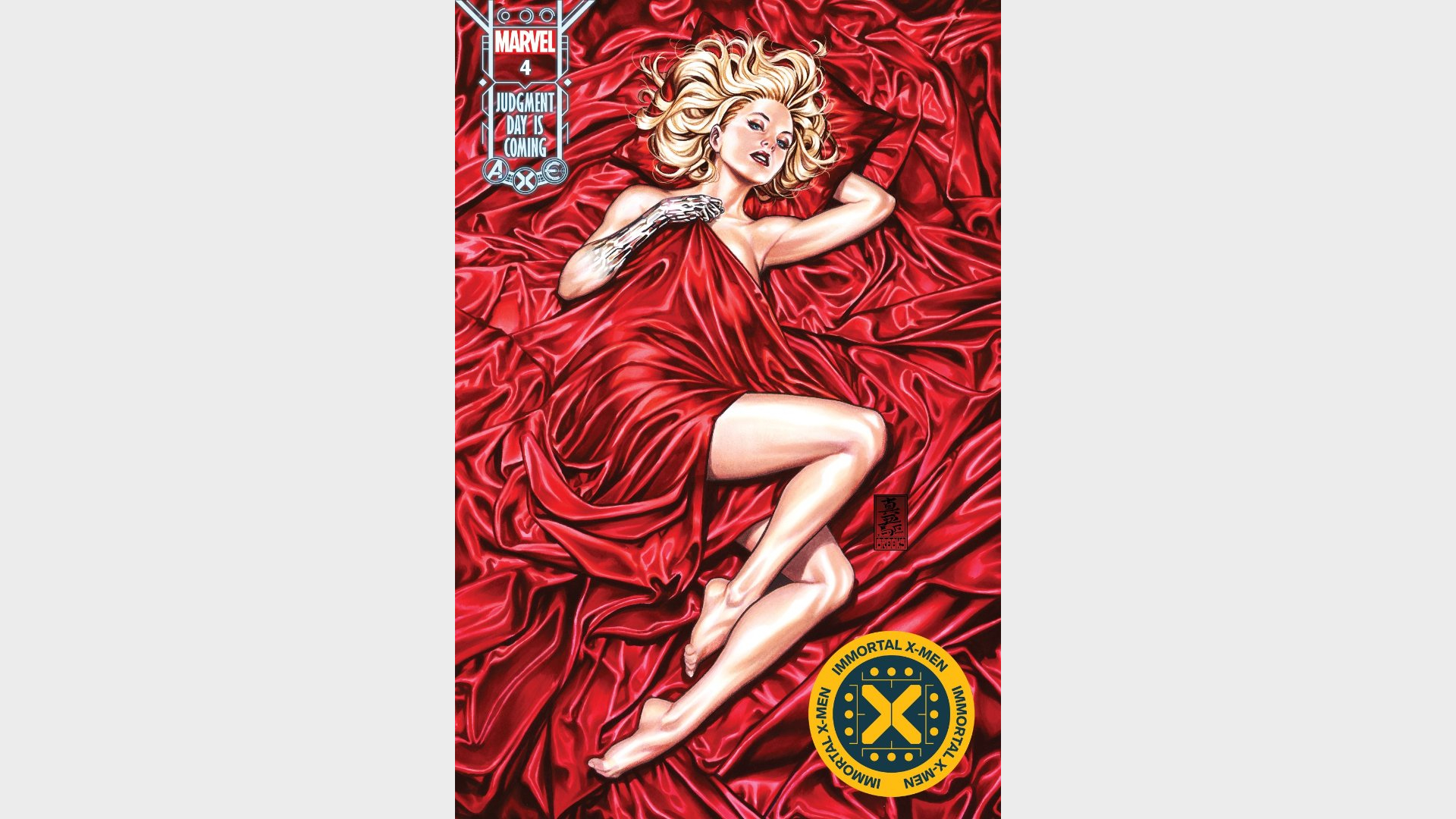 Immortal X-Men #4 (Image credit: Marvel Comics)
A.X.E.: Eve of Judgment #1 (opens in new tab) by writer Kieron Gillen and artist Pasqual Ferry
X-Men: Hellfire Gala #1 (opens in new tab) by writer Gerry Duggan and artists Matteo Lolli, C.F. Villa, Kris Anka, and Russell Dauterman
Immortal X-Men #4 (opens in new tab) by writer Kieron Gillen and artist Michele Bandini
Marauders #4 (opens in new tab) by writer Steve Orlando and artist Eleonora Carlin
New Mutants #27 (opens in new tab) by writer Vita Ayala and artist Rod Reis
Wolverine #23 (opens in new tab) by writer Benjamin Percy and artist Adam Kubert
Fortnite X Marvel: Zero War #2 (of 5) (opens in new tab) by writer Christos Gage and artist Sergio Dávila
Reign of X Vol. 12 trade paperback (opens in new tab) collects Marauders #21, X-Force #20, Hellions #12, Excalibur #21, and X-Men #21
Wednesday, July 20
A.X.E.: Judgment Day #1 (of 6) (opens in new tab) by writer Kieron Gillen and artist Valerio Schiti
Knights of X #4 (opens in new tab) by writer Tini Howard and artist Bob Quinn
Deadpool: Bad Blood #3 (opens in new tab) by writers Rob Liefeld, Chris Sims, and Chad Bowers and artist Rob Liefeld
New Fantastic Four #2 (opens in new tab) by writer Peter David and artist Alan Robinson
Generation X Epic Collection: Emplate's Revenge trade paperback (opens in new tab) collects Generation X #10 – #23, Generation X Annual '95 and '96, Generation X San Diego Preview, and material from Incredible Hulk Annual '97
New Mutants Epic Collection: The End of the Beginning trade paperback (opens in new tab) Collects New Mutants #95 – #100, New Mutants Annual #7, Uncanny X-Men #270 – #272, X-Factor #60 – #62, and material from New Warriors Annual #1, X-Men Annual #15, and X-Factor Annual #6
Wednesday, July 27
Gambit #1 (of 5) (opens in new tab) by writer Chris Claremont and artist Sid Kotian
Wolverine: Patch #4 (of 5) (opens in new tab) by writer Larry Hama and artist Andrea Di Vito
X-Men '92: House of XCII #3 (of 5) (opens in new tab) by writer Steve Foxe and artist Salva Espin 
X-Men: First Class — Mutants 101 trade paperback (opens in new tab) by writer Jeff Parker and artists Roger Cruz, Kevin Nowlan, Nick Dragotta, Paul Smith, and Colleen Coover collects X-Men: First Class (2006) #1-8 and X-Men: First Class Special
Wolverine Epic Collection: Tooth and Claw trade paperback (opens in new tab) by writers Larry Hama, Jeph Loeb, Ralph Macchio, Scott Lobdell, Howard Mackie, Mark Jason, and more and artists Val Semeiks, Adam Kubert, Anthony Winn, Ed Mcguinness, Joe Madureira, Joe St. Pierre, John Paul Leon, Tomm Coker, and more collects Wolverine (1988) #101-109, #102.5 and Annual '96; Uncanny X-Men (1981) #332; Venom: Tooth And Claw #1-3; Logan: Path of the Warlord, and Logan: Shadow Society
X-Men: First Class — Mutants 101 trade paperback (opens in new tab) by writer Jeff Parker and artists Roger Cruz, Kevin Nowlan, Nick Dragotta, Paul Smith, and Colleen Coover collects X-Men: First Class (2006) #1-8 and X-Men: First Class special
Wednesday, August 3
Ms. Marvel & Wolverine #1 (opens in new tab) by writer Jody Houser and artist Zé Carlos
Immortal X-Men #5 (opens in new tab) by writer Kieron Gillen and artist Michele Bandini
Legion of X #4 (opens in new tab) by writer Si Spurrier and artist Jan Bazaldua
X-Men Red #5 (opens in new tab) by writer Al Ewing and artist Stefano Caselli
X-Men '92: House of XCII #4 (of 5) (opens in new tab) by writer Steve Foxe and artist Salva Espin
New Fantastic Four #3 (opens in new tab) by writer Peter David and artist Alan Robinson
Mighty Marvel Masterworks: The X-Men Vol. 2 — Where Walks the Juggernaut trade paperback (opens in new tab) by writer Stan Lee and artists Jack Kirby and Werner Roth with Alex Toth collects X-Men (1963) #11-19
Reign of X Vol. 13 trade paperback (opens in new tab) by writers Gerry Duggan, Tini Howard, Vita Ayala, Benjamin Percy, and Al Ewing and artists Pepe Larraz, Alberto Foche, Alex Lins, Scot Eaton, and Valerio Schiti collects Planet-Size X-Men #1, X-Corp #2, New Mutants (2019) #19, Wolverine (2020) #13, and S.W.O.R.D. (2020) #6
Wednesday, August 10
A.X.E.: Judgment Day #2 (of 6) (opens in new tab) by writer Kieron Gillen and artist Valerio Schiti
New Mutants #28 (opens in new tab) by writer Vita Ayala and artists Jan Duursema and Rod Reis
X-Men Legends #1 (opens in new tab) by writer Roy Thomas and artist Dave Wachter
Wolverine: Black, White & Blood trade paperback (opens in new tab) collects #1-4
Wednesday, August 17
X-Men #13 (opens in new tab) by writer Gerry Duggan and artist C.F. Villa
X-Force #30 (opens in new tab) by writer Benjamin Percy and artist Robert Gill
X-Men Unlimited: X-Men Green #1 (of 2) (opens in new tab) by writer Gerry Duggan and artist Emilio Laiso
A.X.E.: Death To The Mutants #1 (of 3) (opens in new tab) by writer Kieron Gillen and artist Guiu Vilanova
Fortnite X Marvel: Zero War #3 (of 5) (opens in new tab) by writers Christos Gage and Donald Mustard and artist Sergio Dávila 
Wednesday, August 24
A.X.E.: Judgment Day #3 (of 6) (opens in new tab) by writer Kieron Gillen and artist Valerio Schiti
Wolverine #24 (opens in new tab) by writer Benjamin Percy and artist Federico Vicentini
Marauders #5 (opens in new tab) by writer Steve Orlando and artist Andrea Broccardo
Wolverine: Patch #5 (of 5) (opens in new tab) by writer Larry Hama and artist Andrea Di Vito
X-Men & Moon Girl #1 (opens in new tab) by writer Mohale Mashigo and artist David Cutler 
Wednesday, August 31
X-Force #31 (opens in new tab) by writer Benjamin Percy and artist Robert Gill
New Mutants #29 (opens in new tab) by writer Danny Lore and artist Guillermo Sanna
X-Men #14 (opens in new tab) by writer Gerry Duggan and artist C.F. Villa
Knights of X #5 (opens in new tab) by writer Tini Howard and artist Bob Quinn
Gambit #2 (of 5 (opens in new tab)) (opens in new tab) by writer Chris Claremont and artist Sid Kotian
Deadpool: Bad Blood #4 (opens in new tab) by writers Rob Liefeld, Chris Sims, and Chad Bowers and artist Rob Liefeld
Fortnite X Marvel: Zero War #4 (opens in new tab) (of 5) by writers Christos Gage and Donald Mustard and artist Sergio Dávila
Ultimate X-Men Omnibus Volume 1 hardcover (opens in new tab) collects Ultimate X-Men #1-33, #1/2, and Ultimate War #1-4
Devil's Reign: X-Men trade paperback (opens in new tab) by writer Gerry Duggan, Collin Kelly, and Jackson Lanzing and artists Phil Noto and Nico Leon collects Devil's Reign: X-Men #1-3 and Devil's Reign: Winter Soldier
Reign of X Vol. 15 trade paperback (opens in new tab) by writers Leah Williams, Al Ewing, Vita Ayala, and Gerry Duggan and artists Lucas Werneck, Stefano Caselli, Alex Lins, Rod Reis, and Ivan Fiorelli collects X-Men: The Trial of Magneto #1-2, S.W.O.R.D. (2020) #7, New Mutants (2019) #20-21, and Marauders (2019) #23
Wednesday, September 7
X-Men Red #6 (opens in new tab) by writer Al Ewing and artist Stefano Caselli 
Marauders #6 (opens in new tab) by writer Steve Orlando and artist Andrea Broccardo
X-Men '92: House of XCII #5 (of 5) (opens in new tab) by writer Steve Foxe and artist Salva Espin
X-Terminators #2 (of 5) (opens in new tab)by writer Leah Williams and artist Carlos Gómez
A.X.E.: Death To The Mutants #2 (of 3) (opens in new tab) by writer Kieron Gillen and artist Guiu Vilanova
X-Men Legends #2 (opens in new tab) by writer Roy Thomas and artist Dave Wachter
Wednesday, September 14
A.X.E.: Judgment Day #4 (of 6) (opens in new tab) by writer Kieron Gillen and artist Valerio Schiti
X-Factor by Peter David Omnibus Vol. 2 hardcover (opens in new tab) collects Madrox #1-5, X-Factor (2005) #1-20 and #21-24 (A Stories) and #25-39, X-Factor: The Quick and the Dead, X-Factor Special: Layla Miller, and She-Hulk (2005) #31
Wednesday, September 21
Legion of X #5 (opens in new tab) by writer Si Spurrier and artist Jan Bazaldua
Immortal X-Men #6 (opens in new tab) by writer Kieron Gillen and artist Michele Bandini
X-Treme X-Men by Chris Claremont Omnibus (opens in new tab) collects Uncanny X-Men #389, X-Men #109, X-Treme X-Men #1-24, X-Treme X-Men Annual 2001, X-Treme X-Men: Savage Land #1-4, X-Treme X-Men: X-pose #1-2, and material from X-Men Unlimited #36
Marauders by Gerry Duggan Volume 2 hardcover (opens in new tab) collects Marauders #16-20 and #22 -27, and King in Black: Marauders
Ultimate X-Men Omnibus Vol. 1 hardcover (opens in new tab) by writer Mark Millar and various and artist Adam Kubert and various collects Ultimate X-Men (2001) #1-33 and #1/2 and Ultimate War #1-4
Wednesday, September 28
X-Men by Gerry Duggan Vol. 2 trade paperback (opens in new tab) by writer Gerry Duggan and artists Pepe Larraz & Javier Piña collects X-Men (2021) #7-12
Excalibur by Tini Howard Volume 2 hardcover (opens in new tab) collects Excalibur (2019) #16-26
Reign of X Vol. 14 trade paperback (opens in new tab) by writers Leah Williams, David Baldeón, Si Spurrier, Vita Ayala, and Gerry Duggan and artists Bob Quinn, Paco Medina, Matteo Lolli, Pepe Larraz and more collects X-Factor (2020) #10, Way of X #3, Children of the Atom #6, Marauders (2019) #22, and X-Men (2021) #1
Wednesday, October 5
Gambit #4 (of 5) (opens in new tab) by writer Chris Claremont and artist Sid Kotian
X-Terminators #2 (of 5) (opens in new tab) by writer Leah Williams and artist Carlos Gómez 
X-Men Legends #3 (opens in new tab) by writer Ann Nocenti and artist Javier Pina
Sabretooth: The Adversary trade paperback (opens in new tab) by writer Victor Lavalle and artist Leonard Kirk collects Sabretooth (2022) #1-5
Hellions by Zeb Wells hardcover (opens in new tab) collects #1-18
Reign of X Vol. 16 trade paperback (opens in new tab) by writers Al Ewing, Leah Williams, and Benjamin Percy and artists Bob Quinn, Lucas Werneck, David Messina, and Adam Kubert collects Cable: Reloaded, X-Men: Trial of Magneto #3-5, and Wolverine (2020) #14
Wednesday, October 12
X-Cellent Vol. 1: Hereditary-X trade paperback (opens in new tab) by writer Peter Milligan and artist Michael Allred collections Giant-Size X-Statix #1 and X-Cellent #1-5
Avengers vs. X-Men Omnibus hardcover (opens in new tab) collects Avengers vs. X-Men #10=12, AvX: Vs. #1-6, Avengers vs. X-Men: Infinite #1, #6 , and #10; Avengers Academy #29-33; Secret Avengers #26-28; Avengers (2010) #25-30; New Avengers (2010 #24-30; X-Men Legacy (2008) #266-270; Wolverine & the X-Men (2011) #9-16 and #18; AvX: Consequences #1-5; Uncanny X-Men (2011) #11-20; A-Babies vs. X-Babies #1, and material from Point One #1
Wolverine Epic Collection: Back To Basics (opens in new tab) by writers Archie Goodwin, Peter David, Jo Duffy, and  Walter Simonson and artists John Byrne, Gene Colan, John Buscema, Klaus Janson, Barry Kitson, Bill Jaaska, Howard Chaykin, and Mike Mignola collects Wolverine (1988) #17-30, Wolverine/Nick Fury: The Scorpio Connection, and Wolverine: The Jungle Adventure
Wednesday, November 2
X-Men Legends #4 (opens in new tab) by writer Ann Nocenti and artist Javier Pina
X-Men Red by Al Ewing Vol. 1 trade paperback (opens in new tab) by writer Al Ewing and artists Stefano Caselli, Juann Cabal, and Andrés Genolet collects X-Men Red (2022) #1-5
Wednesday, November 16
Wolverine Omnibus Vol. 3 hardcover (opens in new tab)by writers Larry Hama, Peter David, Fabian Nicieza, D.G. Chichester, Tom Defalco, Howard Mackie, Jim Lee, John Byrne, Scott Lobdell, Richard Howell, Timothy Truman, and Rob Liefeld and artists Marc Silvestri, Larry Stroman, Jerry Decaire, Andy Kubert, Darick Robertson, John Buscema, John Romita Jr., Jim Lee, Richard Howell, Sam Kieth, Todd Fox, Jim Valentino, and Gene Colan collects Wolverine (1988) #31-59, Wolverine: Bloody Choices, Wolverine: Rahne if Terra, Ghost Rider/Wolverine/Punisher: Hearts of Darkness, X-Men (1991) #4-7, and Material From Marvel Fanfare (1982) #54-55 and Marvel Comics Presents (1988) #85-108
Wednesday, November 23
Fortnite x Marvel: Zero War hardcover (opens in new tab) by writers Christos Gage and Donald Mustard and artist Sergio Davila collects Fortnite X Marvel: Zero War (2022) #1-5
Wednesday, December 14
X-Men: The Animated Series – The Adaptations Omnibus hardcover (opens in new tab) by writer Ralph Macchio and artists Andrew Wildman, Chris Batista, Nick Napolitano, John Hebert, Scott Rosema, Paul Borges, Manny Clark, Ernie Stiner, Stefano Raffaele, Hector Collazo, Ben Herrera, and more collects X-Men Adventures (1992) #1-15, X-Men Adventures (1994) #1-13, and X-Men Adventures (1995) #1-13
On sale Wednesday, January 4
House of M Omnibus hardcover (opens in new tab) by writers Brian Michael Bendis, Tom Peyer, Mark Waid, John Layman, Greg Pak, Fabian Nicieza, Reginald Hudlin, Chris Claremont, Daniel Way, Ed Brubaker, Peter David, Nunzio Defilippis, Christina Weir, Tony Bedard, David Hine, and more and artists Olivier Coipel, Salvador Larroca, Scot Eaton, Pat Lee, Adam Kubert, and more collects House of M (2005) #1-8, Spider-Man: House of M #1-5, Fantastic Four: House of M #1-3, Iron Man: House of M #1-3, New Thunderbolts #11, Black Panther (2005) #7, Uncanny X-Men (1981) #462-465, Wolverine (2003) #33-35, Captain America (2004) #10, Pulse #10, Cable & Deadpool #17, Incredible Hulk (2000) #83-87, New X-Men (2004) #16-19, Exiles (2001) #69-71, Mutopia X #1-5, Decimation: House of M — The Day After, Giant-Size Ms. Marvel #1, Secrets of The House of M, Pulse: House of M Special, House of M #1 Director's Cut, House of M Sketchbook, and Material From Hulk: Broken Worlds #1
---
See more
All the new X-Men comics and collections from Marvel in 2022
With its numerous titles and ever-changing shipping schedule, it might help to have an updated list of new X-Men comic books and collections.
So you've come to the right place. 
Every month Marvel Comics publishes a wide variety of X-Men series, limited series, specials, and collections gathering recent story arcs from the mutant corner of the Marvel Universe all in one volume. And in some cases, bringing back storylines that haven't been available in print for years.
So for more on all of Marvel's X-Men titles as well as everything else the publisher offers, check out our regularly updated list of new X-Men comics and Marvel's full monthly schedules through August. 
Marvel Comics May 2022 schedule
Marvel Comics June 2022 schedule
Marvel Comics July 2022 schedule
Marvel Comics August 2022 schedule
Here's a week-by-week guide of all the new X-Men comics on their way. 
Wednesday, May 25
Legion of X #1 (Image credit: Marvel Comics)
Legion of X #1 (opens in new tab) by writer Si Spurrier and artist Jan Bazaldua
Wednesday, June 1
Knights of X #2 (Image credit: Marvel Comics)
Knights of X #2 (opens in new tab) by writer Tini Howard and artist Bob Quinn
X-Men '92: House of XCII #2 (of 5) (opens in new tab) by writer Steve Foxe and artist Salva Espin 
Deadpool: Bad Blood #2 (opens in new tab) by writers Rob Liefeld, Chris Sims, and Chad Bowers and artist Rob Liefeld
Wednesday, June 8
Legion of X #2 (opens in new tab) by writer Si Spurrier and artist Jan Bazaldua
Marauders #3 (opens in new tab) by writer Steve Orlando and artist Eleonora Carlini
Fortnite X Marvel: Zero War #1 (of 5) (opens in new tab) by writers Christos Gage and Donald Mustard and artist Sergio Dávila
Phoenix Omnibus Volume 1 hardcover (opens in new tab) collects X-Men (1963) #97-105, #107-108, #125-138; Phoenix: The Untold Story; and material from Classic X-Men #6, #8, #13, #18, #24, and #43; Bizarre Adventures #27; and What If? (1977) #27
X-Force by Benjamin Percy Vol. 1 hardcover (opens in new tab) collects #1-12
Wednesday, Jun 15
X-Men Red #3 (opens in new tab) by writer Al Ewing and artist Stefano Caselli
Wolverine #22 (opens in new tab) by writer Benjamin Percy and artist Adam Kubert
New Fantastic Four #1 (opens in new tab) by writer Peter David and artist Alan Robinson
New Fantastic Four: Marvel Tales #1 (opens in new tab) by writer Walt Simonson and artists Arthur Adams and Gracine Tanaka collects Fantastic Four (1961) #347-349
Wednesday, June 22
X-Men #12 (Image credit: Marvel Comics)
X-Men #12 (opens in new tab) by writer Gerry Duggan and artist Pepe Larraz
Immortal X-Men #3 (opens in new tab) by writer Kieron Gillen and artist Lucas Werneck
Knights of X #3 (opens in new tab) by writer Tini Howard and artist Bob Quinn
New Mutants #26 (opens in new tab) by writer Vita Ayala and artist Rod Reis
Wolverine Epic Collection: Madripoor Nights trade paperback (opens in new tab) collects Wolverine (1988) #1-16 and material from Marvel Comics Presents #1-20 and Marvel Age Annual #4
X-Factor Epic Collection: Afterlives trade paperback (opens in new tab) by writer J.M. Dematteis and various and artist Jan Duursema and various collects X-Factor (1986) #101-111 and Annual #9, Spider-Man & X-Factor: Shadowgames #1-3, X-Force #38, and Excalibur (1988) #82
Wednesday, June 29
X-Men Red #4 (Image credit: Marvel Comics)
X-Men Red #4 (opens in new tab) by writer Al Ewing and artists Juann Cabal, Andrés Genolet, and more
X-Force #29 (opens in new tab) by writer Benjamin Percy and artist Robert Gill
Sabretooth #4 (of 5) (opens in new tab) by Victor Lavalle and artist Leonard Kirk
X-Cellent #4 (opens in new tab) by writer Peter Milligan and artist Michael Allred 
Wolverine: Patch #3 (of 5) (opens in new tab) by writer Larry Hama and artist Andrea Di Vito
Wednesday, July 6
Legion of X #3 (opens in new tab) by writer Si Spurrier and artist Jan Bazaldua
X-Cellent #5 (opens in new tab) by writer Peter Milligan and artist Michael Allred
Sabretooth #5 (of 5) (opens in new tab) by writer Victor Lavalle and artist Leonard Kirk
X Lives & Deaths of Wolverine hardcover (opens in new tab) collects X Lives of Wolverine #1-5 and X Deaths of Wolverine #1-5
Wednesday, July 13
Immortal X-Men #4 (Image credit: Marvel Comics)
A.X.E.: Eve of Judgment #1 (opens in new tab) by writer Kieron Gillen and artist Pasqual Ferry
X-Men: Hellfire Gala #1 (opens in new tab) by writer Gerry Duggan and artists Matteo Lolli, C.F. Villa, Kris Anka, and Russell Dauterman
Immortal X-Men #4 (opens in new tab) by writer Kieron Gillen and artist Michele Bandini
Marauders #4 (opens in new tab) by writer Steve Orlando and artist Eleonora Carlin
New Mutants #27 (opens in new tab) by writer Vita Ayala and artist Rod Reis
Wolverine #23 (opens in new tab) by writer Benjamin Percy and artist Adam Kubert
Fortnite X Marvel: Zero War #2 (of 5) (opens in new tab) by writer Christos Gage and artist Sergio Dávila
Reign of X Vol. 12 trade paperback (opens in new tab) collects Marauders #21, X-Force #20, Hellions #12, Excalibur #21, and X-Men #21
Wednesday, July 20
A.X.E.: Judgment Day #1 (of 6) (opens in new tab) by writer Kieron Gillen and artist Valerio Schiti
Knights of X #4 (opens in new tab) by writer Tini Howard and artist Bob Quinn
Deadpool: Bad Blood #3 (opens in new tab) by writers Rob Liefeld, Chris Sims, and Chad Bowers and artist Rob Liefeld
New Fantastic Four #2 (opens in new tab) by writer Peter David and artist Alan Robinson
Generation X Epic Collection: Emplate's Revenge trade paperback (opens in new tab) collects Generation X #10 – #23, Generation X Annual '95 and '96, Generation X San Diego Preview, and material from Incredible Hulk Annual '97
New Mutants Epic Collection: The End of the Beginning trade paperback (opens in new tab) Collects New Mutants #95 – #100, New Mutants Annual #7, Uncanny X-Men #270 – #272, X-Factor #60 – #62, and material from New Warriors Annual #1, X-Men Annual #15, and X-Factor Annual #6
Wednesday, July 27
Gambit #1 (of 5) (opens in new tab) by writer Chris Claremont and artist Sid Kotian
Wolverine: Patch #4 (of 5) (opens in new tab) by writer Larry Hama and artist Andrea Di Vito
X-Men '92: House of XCII #3 (of 5) (opens in new tab) by writer Steve Foxe and artist Salva Espin 
X-Men: First Class — Mutants 101 trade paperback (opens in new tab) by writer Jeff Parker and artists Roger Cruz, Kevin Nowlan, Nick Dragotta, Paul Smith, and Colleen Coover collects X-Men: First Class (2006) #1-8 and X-Men: First Class Special
Wolverine Epic Collection: Tooth and Claw trade paperback (opens in new tab) by writers Larry Hama, Jeph Loeb, Ralph Macchio, Scott Lobdell, Howard Mackie, Mark Jason, and more and artists Val Semeiks, Adam Kubert, Anthony Winn, Ed Mcguinness, Joe Madureira, Joe St. Pierre, John Paul Leon, Tomm Coker, and more collects Wolverine (1988) #101-109, #102.5 and Annual '96; Uncanny X-Men (1981) #332; Venom: Tooth And Claw #1-3; Logan: Path of the Warlord, and Logan: Shadow Society
X-Men: First Class — Mutants 101 trade paperback (opens in new tab) by writer Jeff Parker and artists Roger Cruz, Kevin Nowlan, Nick Dragotta, Paul Smith, and Colleen Coover collects X-Men: First Class (2006) #1-8 and X-Men: First Class special
Wednesday, August 3
Ms. Marvel & Wolverine #1 (opens in new tab) by writer Jody Houser and artist Zé Carlos
Immortal X-Men #5 (opens in new tab) by writer Kieron Gillen and artist Michele Bandini
Legion of X #4 (opens in new tab) by writer Si Spurrier and artist Jan Bazaldua
X-Men Red #5 (opens in new tab) by writer Al Ewing and artist Stefano Caselli
X-Men '92: House of XCII #4 (of 5) (opens in new tab) by writer Steve Foxe and artist Salva Espin
New Fantastic Four #3 (opens in new tab) by writer Peter David and artist Alan Robinson
Mighty Marvel Masterworks: The X-Men Vol. 2 — Where Walks the Juggernaut trade paperback (opens in new tab) by writer Stan Lee and artists Jack Kirby and Werner Roth with Alex Toth collects X-Men (1963) #11-19
Reign of X Vol. 13 trade paperback (opens in new tab) by writers Gerry Duggan, Tini Howard, Vita Ayala, Benjamin Percy, and Al Ewing and artists Pepe Larraz, Alberto Foche, Alex Lins, Scot Eaton, and Valerio Schiti collects Planet-Size X-Men #1, X-Corp #2, New Mutants (2019) #19, Wolverine (2020) #13, and S.W.O.R.D. (2020) #6
Wednesday, August 10
A.X.E.: Judgment Day #2 (of 6) (opens in new tab) by writer Kieron Gillen and artist Valerio Schiti
New Mutants #28 (opens in new tab) by writer Vita Ayala and artists Jan Duursema and Rod Reis
X-Men Legends #1 (opens in new tab) by writer Roy Thomas and artist Dave Wachter
Wolverine: Black, White & Blood trade paperback (opens in new tab) collects #1-4
Wednesday, August 17
X-Men #13 (opens in new tab) by writer Gerry Duggan and artist C.F. Villa
X-Force #30 (opens in new tab) by writer Benjamin Percy and artist Robert Gill
X-Men Unlimited: X-Men Green #1 (of 2) (opens in new tab) by writer Gerry Duggan and artist Emilio Laiso
A.X.E.: Death To The Mutants #1 (of 3) (opens in new tab) by writer Kieron Gillen and artist Guiu Vilanova
Fortnite X Marvel: Zero War #3 (of 5) (opens in new tab) by writers Christos Gage and Donald Mustard and artist Sergio Dávila 
Wednesday, August 24
A.X.E.: Judgment Day #3 (of 6) (opens in new tab) by writer Kieron Gillen and artist Valerio Schiti
Wolverine #24 (opens in new tab) by writer Benjamin Percy and artist Federico Vicentini
Marauders #5 (opens in new tab) by writer Steve Orlando and artist Andrea Broccardo
Wolverine: Patch #5 (of 5) (opens in new tab) by writer Larry Hama and artist Andrea Di Vito
X-Men & Moon Girl #1 (opens in new tab) by writer Mohale Mashigo and artist David Cutler 
Wednesday, August 31
X-Force #31 (opens in new tab) by writer Benjamin Percy and artist Robert Gill
New Mutants #29 (opens in new tab) by writer Danny Lore and artist Guillermo Sanna
X-Men #14 (opens in new tab) by writer Gerry Duggan and artist C.F. Villa
Knights of X #5 (opens in new tab) by writer Tini Howard and artist Bob Quinn
Gambit #2 (of 5 (opens in new tab)) (opens in new tab) by writer Chris Claremont and artist Sid Kotian
Deadpool: Bad Blood #4 (opens in new tab) by writers Rob Liefeld, Chris Sims, and Chad Bowers and artist Rob Liefeld
Fortnite X Marvel: Zero War #4 (opens in new tab) (of 5) by writers Christos Gage and Donald Mustard and artist Sergio Dávila
Ultimate X-Men Omnibus Volume 1 hardcover (opens in new tab) collects Ultimate X-Men #1-33, #1/2, and Ultimate War #1-4
Devil's Reign: X-Men trade paperback (opens in new tab) by writer Gerry Duggan, Collin Kelly, and Jackson Lanzing and artists Phil Noto and Nico Leon collects Devil's Reign: X-Men #1-3 and Devil's Reign: Winter Soldier
Reign of X Vol. 15 trade paperback (opens in new tab) by writers Leah Williams, Al Ewing, Vita Ayala, and Gerry Duggan and artists Lucas Werneck, Stefano Caselli, Alex Lins, Rod Reis, and Ivan Fiorelli collects X-Men: The Trial of Magneto #1-2, S.W.O.R.D. (2020) #7, New Mutants (2019) #20-21, and Marauders (2019) #23
Wednesday, September 7
X-Men Red #6 (opens in new tab) by writer Al Ewing and artist Stefano Caselli 
Marauders #6 (opens in new tab) by writer Steve Orlando and artist Andrea Broccardo
X-Men '92: House of XCII #5 (of 5) (opens in new tab) by writer Steve Foxe and artist Salva Espin
X-Terminators #2 (of 5) (opens in new tab)by writer Leah Williams and artist Carlos Gómez
A.X.E.: Death To The Mutants #2 (of 3) (opens in new tab) by writer Kieron Gillen and artist Guiu Vilanova
X-Men Legends #2 (opens in new tab) by writer Roy Thomas and artist Dave Wachter
Wednesday, September 14
A.X.E.: Judgment Day #4 (of 6) (opens in new tab) by writer Kieron Gillen and artist Valerio Schiti
X-Factor by Peter David Omnibus Vol. 2 hardcover (opens in new tab) collects Madrox #1-5, X-Factor (2005) #1-20 and #21-24 (A Stories) and #25-39, X-Factor: The Quick and the Dead, X-Factor Special: Layla Miller, and She-Hulk (2005) #31
Wednesday, September 21
Legion of X #5 (opens in new tab) by writer Si Spurrier and artist Jan Bazaldua
Immortal X-Men #6 (opens in new tab) by writer Kieron Gillen and artist Michele Bandini
X-Treme X-Men by Chris Claremont Omnibus (opens in new tab) collects Uncanny X-Men #389, X-Men #109, X-Treme X-Men #1-24, X-Treme X-Men Annual 2001, X-Treme X-Men: Savage Land #1-4, X-Treme X-Men: X-pose #1-2, and material from X-Men Unlimited #36
Marauders by Gerry Duggan Volume 2 hardcover (opens in new tab) collects Marauders #16-20 and #22 -27, and King in Black: Marauders
Ultimate X-Men Omnibus Vol. 1 hardcover (opens in new tab) by writer Mark Millar and various and artist Adam Kubert and various collects Ultimate X-Men (2001) #1-33 and #1/2 and Ultimate War #1-4
Wednesday, September 28
X-Men by Gerry Duggan Vol. 2 trade paperback (opens in new tab) by writer Gerry Duggan and artists Pepe Larraz & Javier Piña collects X-Men (2021) #7-12
Excalibur by Tini Howard Volume 2 hardcover (opens in new tab) collects Excalibur (2019) #16-26
Reign of X Vol. 14 trade paperback (opens in new tab) by writers Leah Williams, David Baldeón, Si Spurrier, Vita Ayala, and Gerry Duggan and artists Bob Quinn, Paco Medina, Matteo Lolli, Pepe Larraz and more collects X-Factor (2020) #10, Way of X #3, Children of the Atom #6, Marauders (2019) #22, and X-Men (2021) #1
Wednesday, October 5
Gambit #4 (of 5) (opens in new tab) by writer Chris Claremont and artist Sid Kotian
X-Terminators #2 (of 5) (opens in new tab) by writer Leah Williams and artist Carlos Gómez 
X-Men Legends #3 (opens in new tab) by writer Ann Nocenti and artist Javier Pina
Sabretooth: The Adversary trade paperback (opens in new tab) by writer Victor Lavalle and artist Leonard Kirk collects Sabretooth (2022) #1-5
Hellions by Zeb Wells hardcover (opens in new tab) collects #1-18
Reign of X Vol. 16 trade paperback (opens in new tab) by writers Al Ewing, Leah Williams, and Benjamin Percy and artists Bob Quinn, Lucas Werneck, David Messina, and Adam Kubert collects Cable: Reloaded, X-Men: Trial of Magneto #3-5, and Wolverine (2020) #14
Wednesday, October 12
X-Cellent Vol. 1: Hereditary-X trade paperback (opens in new tab) by writer Peter Milligan and artist Michael Allred collections Giant-Size X-Statix #1 and X-Cellent #1-5
Avengers vs. X-Men Omnibus hardcover (opens in new tab) collects Avengers vs. X-Men #10=12, AvX: Vs. #1-6, Avengers vs. X-Men: Infinite #1, #6 , and #10; Avengers Academy #29-33; Secret Avengers #26-28; Avengers (2010) #25-30; New Avengers (2010 #24-30; X-Men Legacy (2008) #266-270; Wolverine & the X-Men (2011) #9-16 and #18; AvX: Consequences #1-5; Uncanny X-Men (2011) #11-20; A-Babies vs. X-Babies #1, and material from Point One #1
Wolverine Epic Collection: Back To Basics (opens in new tab) by writers Archie Goodwin, Peter David, Jo Duffy, and  Walter Simonson and artists John Byrne, Gene Colan, John Buscema, Klaus Janson, Barry Kitson, Bill Jaaska, Howard Chaykin, and Mike Mignola collects Wolverine (1988) #17-30, Wolverine/Nick Fury: The Scorpio Connection, and Wolverine: The Jungle Adventure
Wednesday, November 2
X-Men Legends #4 (opens in new tab) by writer Ann Nocenti and artist Javier Pina
X-Men Red by Al Ewing Vol. 1 trade paperback (opens in new tab) by writer Al Ewing and artists Stefano Caselli, Juann Cabal, and Andrés Genolet collects X-Men Red (2022) #1-5
Wednesday, November 16
Wolverine Omnibus Vol. 3 hardcover (opens in new tab)by writers Larry Hama, Peter David, Fabian Nicieza, D.G. Chichester, Tom Defalco, Howard Mackie, Jim Lee, John Byrne, Scott Lobdell, Richard Howell, Timothy Truman, and Rob Liefeld and artists Marc Silvestri, Larry Stroman, Jerry Decaire, Andy Kubert, Darick Robertson, John Buscema, John Romita Jr., Jim Lee, Richard Howell, Sam Kieth, Todd Fox, Jim Valentino, and Gene Colan collects Wolverine (1988) #31-59, Wolverine: Bloody Choices, Wolverine: Rahne if Terra, Ghost Rider/Wolverine/Punisher: Hearts of Darkness, X-Men (1991) #4-7, and Material From Marvel Fanfare (1982) #54-55 and Marvel Comics Presents (1988) #85-108
Wednesday, November 23
Fortnite x Marvel: Zero War hardcover (opens in new tab) by writers Christos Gage and Donald Mustard and artist Sergio Davila collects Fortnite X Marvel: Zero War (2022) #1-5
Wednesday, December 14
X-Men: The Animated Series – The Adaptations Omnibus hardcover (opens in new tab) by writer Ralph Macchio and artists Andrew Wildman, Chris Batista, Nick Napolitano, John Hebert, Scott Rosema, Paul Borges, Manny Clark, Ernie Stiner, Stefano Raffaele, Hector Collazo, Ben Herrera, and more collects X-Men Adventures (1992) #1-15, X-Men Adventures (1994) #1-13, and X-Men Adventures (1995) #1-13
On sale Wednesday, January 4
House of M Omnibus hardcover (opens in new tab) by writers Brian Michael Bendis, Tom Peyer, Mark Waid, John Layman, Greg Pak, Fabian Nicieza, Reginald Hudlin, Chris Claremont, Daniel Way, Ed Brubaker, Peter David, Nunzio Defilippis, Christina Weir, Tony Bedard, David Hine, and more and artists Olivier Coipel, Salvador Larroca, Scot Eaton, Pat Lee, Adam Kubert, and more collects House of M (2005) #1-8, Spider-Man: House of M #1-5, Fantastic Four: House of M #1-3, Iron Man: House of M #1-3, New Thunderbolts #11, Black Panther (2005) #7, Uncanny X-Men (1981) #462-465, Wolverine (2003) #33-35, Captain America (2004) #10, Pulse #10, Cable & Deadpool #17, Incredible Hulk (2000) #83-87, New X-Men (2004) #16-19, Exiles (2001) #69-71, Mutopia X #1-5, Decimation: House of M — The Day After, Giant-Size Ms. Marvel #1, Secrets of The House of M, Pulse: House of M Special, House of M #1 Director's Cut, House of M Sketchbook, and Material From Hulk: Broken Worlds #1
#XMen #comics #collections #Marvel
All the new X-Men comics and collections from Marvel in 2022
With its numerous titles and ever-changing shipping schedule, it might help to have an updated list of new X-Men comic books and collections.
So you've come to the right place. 
Every month Marvel Comics publishes a wide variety of X-Men series, limited series, specials, and collections gathering recent story arcs from the mutant corner of the Marvel Universe all in one volume. And in some cases, bringing back storylines that haven't been available in print for years.
So for more on all of Marvel's X-Men titles as well as everything else the publisher offers, check out our regularly updated list of new X-Men comics and Marvel's full monthly schedules through August. 
Marvel Comics May 2022 schedule
Marvel Comics June 2022 schedule
Marvel Comics July 2022 schedule
Marvel Comics August 2022 schedule
Here's a week-by-week guide of all the new X-Men comics on their way. 
Wednesday, May 25
Legion of X #1 (Image credit: Marvel Comics)
Legion of X #1 (opens in new tab) by writer Si Spurrier and artist Jan Bazaldua
Wednesday, June 1
Knights of X #2 (Image credit: Marvel Comics)
Knights of X #2 (opens in new tab) by writer Tini Howard and artist Bob Quinn
X-Men '92: House of XCII #2 (of 5) (opens in new tab) by writer Steve Foxe and artist Salva Espin 
Deadpool: Bad Blood #2 (opens in new tab) by writers Rob Liefeld, Chris Sims, and Chad Bowers and artist Rob Liefeld
Wednesday, June 8
Legion of X #2 (opens in new tab) by writer Si Spurrier and artist Jan Bazaldua
Marauders #3 (opens in new tab) by writer Steve Orlando and artist Eleonora Carlini
Fortnite X Marvel: Zero War #1 (of 5) (opens in new tab) by writers Christos Gage and Donald Mustard and artist Sergio Dávila
Phoenix Omnibus Volume 1 hardcover (opens in new tab) collects X-Men (1963) #97-105, #107-108, #125-138; Phoenix: The Untold Story; and material from Classic X-Men #6, #8, #13, #18, #24, and #43; Bizarre Adventures #27; and What If? (1977) #27
X-Force by Benjamin Percy Vol. 1 hardcover (opens in new tab) collects #1-12
Wednesday, Jun 15
X-Men Red #3 (opens in new tab) by writer Al Ewing and artist Stefano Caselli
Wolverine #22 (opens in new tab) by writer Benjamin Percy and artist Adam Kubert
New Fantastic Four #1 (opens in new tab) by writer Peter David and artist Alan Robinson
New Fantastic Four: Marvel Tales #1 (opens in new tab) by writer Walt Simonson and artists Arthur Adams and Gracine Tanaka collects Fantastic Four (1961) #347-349
Wednesday, June 22
X-Men #12 (Image credit: Marvel Comics)
X-Men #12 (opens in new tab) by writer Gerry Duggan and artist Pepe Larraz
Immortal X-Men #3 (opens in new tab) by writer Kieron Gillen and artist Lucas Werneck
Knights of X #3 (opens in new tab) by writer Tini Howard and artist Bob Quinn
New Mutants #26 (opens in new tab) by writer Vita Ayala and artist Rod Reis
Wolverine Epic Collection: Madripoor Nights trade paperback (opens in new tab) collects Wolverine (1988) #1-16 and material from Marvel Comics Presents #1-20 and Marvel Age Annual #4
X-Factor Epic Collection: Afterlives trade paperback (opens in new tab) by writer J.M. Dematteis and various and artist Jan Duursema and various collects X-Factor (1986) #101-111 and Annual #9, Spider-Man & X-Factor: Shadowgames #1-3, X-Force #38, and Excalibur (1988) #82
Wednesday, June 29
X-Men Red #4 (Image credit: Marvel Comics)
X-Men Red #4 (opens in new tab) by writer Al Ewing and artists Juann Cabal, Andrés Genolet, and more
X-Force #29 (opens in new tab) by writer Benjamin Percy and artist Robert Gill
Sabretooth #4 (of 5) (opens in new tab) by Victor Lavalle and artist Leonard Kirk
X-Cellent #4 (opens in new tab) by writer Peter Milligan and artist Michael Allred 
Wolverine: Patch #3 (of 5) (opens in new tab) by writer Larry Hama and artist Andrea Di Vito
Wednesday, July 6
Legion of X #3 (opens in new tab) by writer Si Spurrier and artist Jan Bazaldua
X-Cellent #5 (opens in new tab) by writer Peter Milligan and artist Michael Allred
Sabretooth #5 (of 5) (opens in new tab) by writer Victor Lavalle and artist Leonard Kirk
X Lives & Deaths of Wolverine hardcover (opens in new tab) collects X Lives of Wolverine #1-5 and X Deaths of Wolverine #1-5
Wednesday, July 13
Immortal X-Men #4 (Image credit: Marvel Comics)
A.X.E.: Eve of Judgment #1 (opens in new tab) by writer Kieron Gillen and artist Pasqual Ferry
X-Men: Hellfire Gala #1 (opens in new tab) by writer Gerry Duggan and artists Matteo Lolli, C.F. Villa, Kris Anka, and Russell Dauterman
Immortal X-Men #4 (opens in new tab) by writer Kieron Gillen and artist Michele Bandini
Marauders #4 (opens in new tab) by writer Steve Orlando and artist Eleonora Carlin
New Mutants #27 (opens in new tab) by writer Vita Ayala and artist Rod Reis
Wolverine #23 (opens in new tab) by writer Benjamin Percy and artist Adam Kubert
Fortnite X Marvel: Zero War #2 (of 5) (opens in new tab) by writer Christos Gage and artist Sergio Dávila
Reign of X Vol. 12 trade paperback (opens in new tab) collects Marauders #21, X-Force #20, Hellions #12, Excalibur #21, and X-Men #21
Wednesday, July 20
A.X.E.: Judgment Day #1 (of 6) (opens in new tab) by writer Kieron Gillen and artist Valerio Schiti
Knights of X #4 (opens in new tab) by writer Tini Howard and artist Bob Quinn
Deadpool: Bad Blood #3 (opens in new tab) by writers Rob Liefeld, Chris Sims, and Chad Bowers and artist Rob Liefeld
New Fantastic Four #2 (opens in new tab) by writer Peter David and artist Alan Robinson
Generation X Epic Collection: Emplate's Revenge trade paperback (opens in new tab) collects Generation X #10 – #23, Generation X Annual '95 and '96, Generation X San Diego Preview, and material from Incredible Hulk Annual '97
New Mutants Epic Collection: The End of the Beginning trade paperback (opens in new tab) Collects New Mutants #95 – #100, New Mutants Annual #7, Uncanny X-Men #270 – #272, X-Factor #60 – #62, and material from New Warriors Annual #1, X-Men Annual #15, and X-Factor Annual #6
Wednesday, July 27
Gambit #1 (of 5) (opens in new tab) by writer Chris Claremont and artist Sid Kotian
Wolverine: Patch #4 (of 5) (opens in new tab) by writer Larry Hama and artist Andrea Di Vito
X-Men '92: House of XCII #3 (of 5) (opens in new tab) by writer Steve Foxe and artist Salva Espin 
X-Men: First Class — Mutants 101 trade paperback (opens in new tab) by writer Jeff Parker and artists Roger Cruz, Kevin Nowlan, Nick Dragotta, Paul Smith, and Colleen Coover collects X-Men: First Class (2006) #1-8 and X-Men: First Class Special
Wolverine Epic Collection: Tooth and Claw trade paperback (opens in new tab) by writers Larry Hama, Jeph Loeb, Ralph Macchio, Scott Lobdell, Howard Mackie, Mark Jason, and more and artists Val Semeiks, Adam Kubert, Anthony Winn, Ed Mcguinness, Joe Madureira, Joe St. Pierre, John Paul Leon, Tomm Coker, and more collects Wolverine (1988) #101-109, #102.5 and Annual '96; Uncanny X-Men (1981) #332; Venom: Tooth And Claw #1-3; Logan: Path of the Warlord, and Logan: Shadow Society
X-Men: First Class — Mutants 101 trade paperback (opens in new tab) by writer Jeff Parker and artists Roger Cruz, Kevin Nowlan, Nick Dragotta, Paul Smith, and Colleen Coover collects X-Men: First Class (2006) #1-8 and X-Men: First Class special
Wednesday, August 3
Ms. Marvel & Wolverine #1 (opens in new tab) by writer Jody Houser and artist Zé Carlos
Immortal X-Men #5 (opens in new tab) by writer Kieron Gillen and artist Michele Bandini
Legion of X #4 (opens in new tab) by writer Si Spurrier and artist Jan Bazaldua
X-Men Red #5 (opens in new tab) by writer Al Ewing and artist Stefano Caselli
X-Men '92: House of XCII #4 (of 5) (opens in new tab) by writer Steve Foxe and artist Salva Espin
New Fantastic Four #3 (opens in new tab) by writer Peter David and artist Alan Robinson
Mighty Marvel Masterworks: The X-Men Vol. 2 — Where Walks the Juggernaut trade paperback (opens in new tab) by writer Stan Lee and artists Jack Kirby and Werner Roth with Alex Toth collects X-Men (1963) #11-19
Reign of X Vol. 13 trade paperback (opens in new tab) by writers Gerry Duggan, Tini Howard, Vita Ayala, Benjamin Percy, and Al Ewing and artists Pepe Larraz, Alberto Foche, Alex Lins, Scot Eaton, and Valerio Schiti collects Planet-Size X-Men #1, X-Corp #2, New Mutants (2019) #19, Wolverine (2020) #13, and S.W.O.R.D. (2020) #6
Wednesday, August 10
A.X.E.: Judgment Day #2 (of 6) (opens in new tab) by writer Kieron Gillen and artist Valerio Schiti
New Mutants #28 (opens in new tab) by writer Vita Ayala and artists Jan Duursema and Rod Reis
X-Men Legends #1 (opens in new tab) by writer Roy Thomas and artist Dave Wachter
Wolverine: Black, White & Blood trade paperback (opens in new tab) collects #1-4
Wednesday, August 17
X-Men #13 (opens in new tab) by writer Gerry Duggan and artist C.F. Villa
X-Force #30 (opens in new tab) by writer Benjamin Percy and artist Robert Gill
X-Men Unlimited: X-Men Green #1 (of 2) (opens in new tab) by writer Gerry Duggan and artist Emilio Laiso
A.X.E.: Death To The Mutants #1 (of 3) (opens in new tab) by writer Kieron Gillen and artist Guiu Vilanova
Fortnite X Marvel: Zero War #3 (of 5) (opens in new tab) by writers Christos Gage and Donald Mustard and artist Sergio Dávila 
Wednesday, August 24
A.X.E.: Judgment Day #3 (of 6) (opens in new tab) by writer Kieron Gillen and artist Valerio Schiti
Wolverine #24 (opens in new tab) by writer Benjamin Percy and artist Federico Vicentini
Marauders #5 (opens in new tab) by writer Steve Orlando and artist Andrea Broccardo
Wolverine: Patch #5 (of 5) (opens in new tab) by writer Larry Hama and artist Andrea Di Vito
X-Men & Moon Girl #1 (opens in new tab) by writer Mohale Mashigo and artist David Cutler 
Wednesday, August 31
X-Force #31 (opens in new tab) by writer Benjamin Percy and artist Robert Gill
New Mutants #29 (opens in new tab) by writer Danny Lore and artist Guillermo Sanna
X-Men #14 (opens in new tab) by writer Gerry Duggan and artist C.F. Villa
Knights of X #5 (opens in new tab) by writer Tini Howard and artist Bob Quinn
Gambit #2 (of 5 (opens in new tab)) (opens in new tab) by writer Chris Claremont and artist Sid Kotian
Deadpool: Bad Blood #4 (opens in new tab) by writers Rob Liefeld, Chris Sims, and Chad Bowers and artist Rob Liefeld
Fortnite X Marvel: Zero War #4 (opens in new tab) (of 5) by writers Christos Gage and Donald Mustard and artist Sergio Dávila
Ultimate X-Men Omnibus Volume 1 hardcover (opens in new tab) collects Ultimate X-Men #1-33, #1/2, and Ultimate War #1-4
Devil's Reign: X-Men trade paperback (opens in new tab) by writer Gerry Duggan, Collin Kelly, and Jackson Lanzing and artists Phil Noto and Nico Leon collects Devil's Reign: X-Men #1-3 and Devil's Reign: Winter Soldier
Reign of X Vol. 15 trade paperback (opens in new tab) by writers Leah Williams, Al Ewing, Vita Ayala, and Gerry Duggan and artists Lucas Werneck, Stefano Caselli, Alex Lins, Rod Reis, and Ivan Fiorelli collects X-Men: The Trial of Magneto #1-2, S.W.O.R.D. (2020) #7, New Mutants (2019) #20-21, and Marauders (2019) #23
Wednesday, September 7
X-Men Red #6 (opens in new tab) by writer Al Ewing and artist Stefano Caselli 
Marauders #6 (opens in new tab) by writer Steve Orlando and artist Andrea Broccardo
X-Men '92: House of XCII #5 (of 5) (opens in new tab) by writer Steve Foxe and artist Salva Espin
X-Terminators #2 (of 5) (opens in new tab)by writer Leah Williams and artist Carlos Gómez
A.X.E.: Death To The Mutants #2 (of 3) (opens in new tab) by writer Kieron Gillen and artist Guiu Vilanova
X-Men Legends #2 (opens in new tab) by writer Roy Thomas and artist Dave Wachter
Wednesday, September 14
A.X.E.: Judgment Day #4 (of 6) (opens in new tab) by writer Kieron Gillen and artist Valerio Schiti
X-Factor by Peter David Omnibus Vol. 2 hardcover (opens in new tab) collects Madrox #1-5, X-Factor (2005) #1-20 and #21-24 (A Stories) and #25-39, X-Factor: The Quick and the Dead, X-Factor Special: Layla Miller, and She-Hulk (2005) #31
Wednesday, September 21
Legion of X #5 (opens in new tab) by writer Si Spurrier and artist Jan Bazaldua
Immortal X-Men #6 (opens in new tab) by writer Kieron Gillen and artist Michele Bandini
X-Treme X-Men by Chris Claremont Omnibus (opens in new tab) collects Uncanny X-Men #389, X-Men #109, X-Treme X-Men #1-24, X-Treme X-Men Annual 2001, X-Treme X-Men: Savage Land #1-4, X-Treme X-Men: X-pose #1-2, and material from X-Men Unlimited #36
Marauders by Gerry Duggan Volume 2 hardcover (opens in new tab) collects Marauders #16-20 and #22 -27, and King in Black: Marauders
Ultimate X-Men Omnibus Vol. 1 hardcover (opens in new tab) by writer Mark Millar and various and artist Adam Kubert and various collects Ultimate X-Men (2001) #1-33 and #1/2 and Ultimate War #1-4
Wednesday, September 28
X-Men by Gerry Duggan Vol. 2 trade paperback (opens in new tab) by writer Gerry Duggan and artists Pepe Larraz & Javier Piña collects X-Men (2021) #7-12
Excalibur by Tini Howard Volume 2 hardcover (opens in new tab) collects Excalibur (2019) #16-26
Reign of X Vol. 14 trade paperback (opens in new tab) by writers Leah Williams, David Baldeón, Si Spurrier, Vita Ayala, and Gerry Duggan and artists Bob Quinn, Paco Medina, Matteo Lolli, Pepe Larraz and more collects X-Factor (2020) #10, Way of X #3, Children of the Atom #6, Marauders (2019) #22, and X-Men (2021) #1
Wednesday, October 5
Gambit #4 (of 5) (opens in new tab) by writer Chris Claremont and artist Sid Kotian
X-Terminators #2 (of 5) (opens in new tab) by writer Leah Williams and artist Carlos Gómez 
X-Men Legends #3 (opens in new tab) by writer Ann Nocenti and artist Javier Pina
Sabretooth: The Adversary trade paperback (opens in new tab) by writer Victor Lavalle and artist Leonard Kirk collects Sabretooth (2022) #1-5
Hellions by Zeb Wells hardcover (opens in new tab) collects #1-18
Reign of X Vol. 16 trade paperback (opens in new tab) by writers Al Ewing, Leah Williams, and Benjamin Percy and artists Bob Quinn, Lucas Werneck, David Messina, and Adam Kubert collects Cable: Reloaded, X-Men: Trial of Magneto #3-5, and Wolverine (2020) #14
Wednesday, October 12
X-Cellent Vol. 1: Hereditary-X trade paperback (opens in new tab) by writer Peter Milligan and artist Michael Allred collections Giant-Size X-Statix #1 and X-Cellent #1-5
Avengers vs. X-Men Omnibus hardcover (opens in new tab) collects Avengers vs. X-Men #10=12, AvX: Vs. #1-6, Avengers vs. X-Men: Infinite #1, #6 , and #10; Avengers Academy #29-33; Secret Avengers #26-28; Avengers (2010) #25-30; New Avengers (2010 #24-30; X-Men Legacy (2008) #266-270; Wolverine & the X-Men (2011) #9-16 and #18; AvX: Consequences #1-5; Uncanny X-Men (2011) #11-20; A-Babies vs. X-Babies #1, and material from Point One #1
Wolverine Epic Collection: Back To Basics (opens in new tab) by writers Archie Goodwin, Peter David, Jo Duffy, and  Walter Simonson and artists John Byrne, Gene Colan, John Buscema, Klaus Janson, Barry Kitson, Bill Jaaska, Howard Chaykin, and Mike Mignola collects Wolverine (1988) #17-30, Wolverine/Nick Fury: The Scorpio Connection, and Wolverine: The Jungle Adventure
Wednesday, November 2
X-Men Legends #4 (opens in new tab) by writer Ann Nocenti and artist Javier Pina
X-Men Red by Al Ewing Vol. 1 trade paperback (opens in new tab) by writer Al Ewing and artists Stefano Caselli, Juann Cabal, and Andrés Genolet collects X-Men Red (2022) #1-5
Wednesday, November 16
Wolverine Omnibus Vol. 3 hardcover (opens in new tab)by writers Larry Hama, Peter David, Fabian Nicieza, D.G. Chichester, Tom Defalco, Howard Mackie, Jim Lee, John Byrne, Scott Lobdell, Richard Howell, Timothy Truman, and Rob Liefeld and artists Marc Silvestri, Larry Stroman, Jerry Decaire, Andy Kubert, Darick Robertson, John Buscema, John Romita Jr., Jim Lee, Richard Howell, Sam Kieth, Todd Fox, Jim Valentino, and Gene Colan collects Wolverine (1988) #31-59, Wolverine: Bloody Choices, Wolverine: Rahne if Terra, Ghost Rider/Wolverine/Punisher: Hearts of Darkness, X-Men (1991) #4-7, and Material From Marvel Fanfare (1982) #54-55 and Marvel Comics Presents (1988) #85-108
Wednesday, November 23
Fortnite x Marvel: Zero War hardcover (opens in new tab) by writers Christos Gage and Donald Mustard and artist Sergio Davila collects Fortnite X Marvel: Zero War (2022) #1-5
Wednesday, December 14
X-Men: The Animated Series – The Adaptations Omnibus hardcover (opens in new tab) by writer Ralph Macchio and artists Andrew Wildman, Chris Batista, Nick Napolitano, John Hebert, Scott Rosema, Paul Borges, Manny Clark, Ernie Stiner, Stefano Raffaele, Hector Collazo, Ben Herrera, and more collects X-Men Adventures (1992) #1-15, X-Men Adventures (1994) #1-13, and X-Men Adventures (1995) #1-13
On sale Wednesday, January 4
House of M Omnibus hardcover (opens in new tab) by writers Brian Michael Bendis, Tom Peyer, Mark Waid, John Layman, Greg Pak, Fabian Nicieza, Reginald Hudlin, Chris Claremont, Daniel Way, Ed Brubaker, Peter David, Nunzio Defilippis, Christina Weir, Tony Bedard, David Hine, and more and artists Olivier Coipel, Salvador Larroca, Scot Eaton, Pat Lee, Adam Kubert, and more collects House of M (2005) #1-8, Spider-Man: House of M #1-5, Fantastic Four: House of M #1-3, Iron Man: House of M #1-3, New Thunderbolts #11, Black Panther (2005) #7, Uncanny X-Men (1981) #462-465, Wolverine (2003) #33-35, Captain America (2004) #10, Pulse #10, Cable & Deadpool #17, Incredible Hulk (2000) #83-87, New X-Men (2004) #16-19, Exiles (2001) #69-71, Mutopia X #1-5, Decimation: House of M — The Day After, Giant-Size Ms. Marvel #1, Secrets of The House of M, Pulse: House of M Special, House of M #1 Director's Cut, House of M Sketchbook, and Material From Hulk: Broken Worlds #1
#XMen #comics #collections #Marvel
---
Synthetic: Ôn Thi HSG