Guides
FIFA 22 OTW cards guide featuring Messi, Ronaldo and Lukaku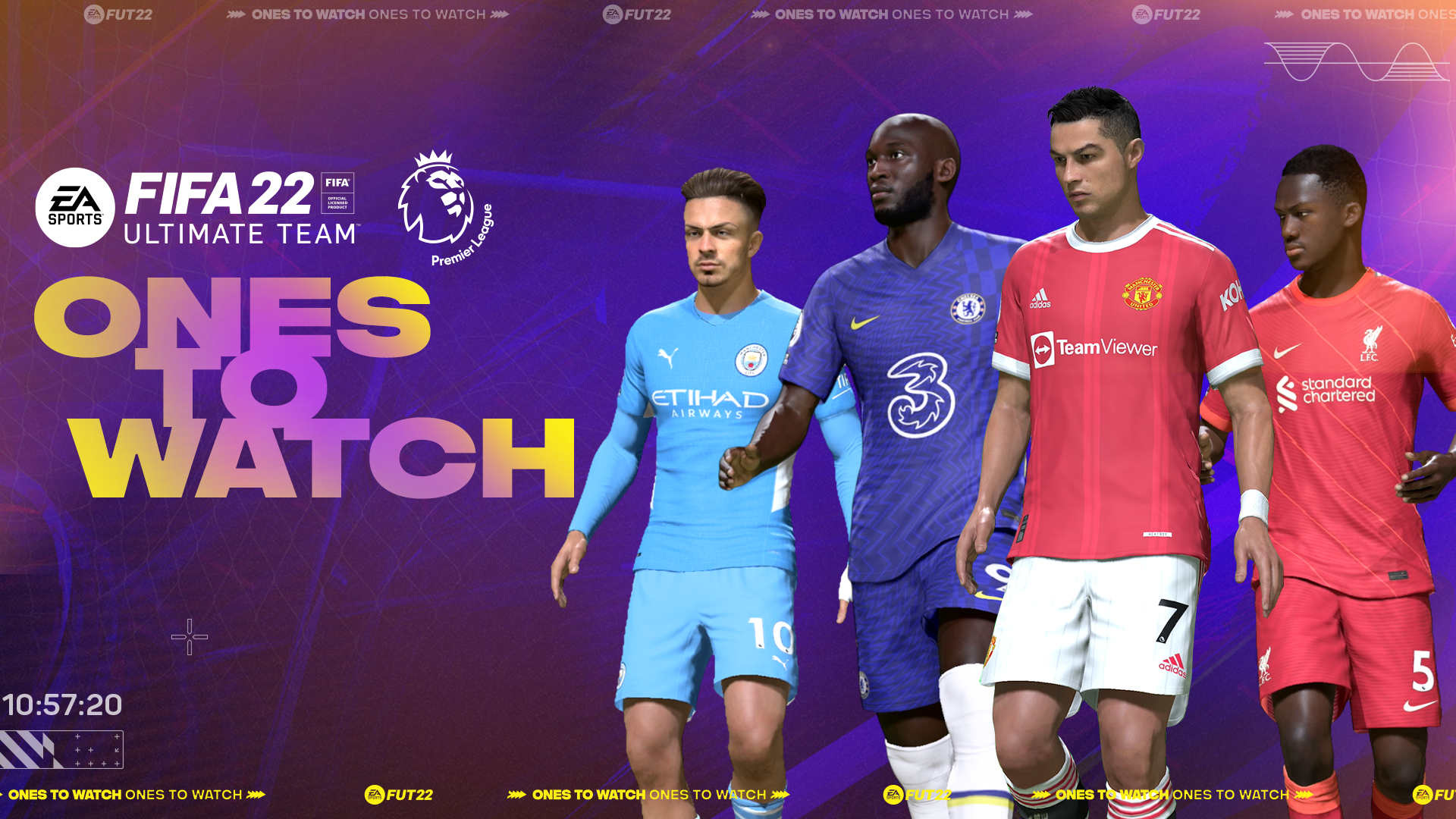 FIFA 22 OTW cards set the trend for dynamic in-game upgrades, with all manner of similar items unleashed since their inception. OTW stands for Ones To Watch, and are a bunch of FIFA 22 cards which score boosts each time a featured player appears in the Team Of The Week (TOTW). Below we explain how it all works, profile the top five players, and steer you through the complete FIFA 22 OTW cards list.
How does FIFA 22 OTW work?
FIFA 22 OTW cards see in-game players upgraded based on real-life performances. Every Wednesday at 6pm, EA releases a Team Of The Week (TOTW) squad featuring those who stood out in their domestic league across the previous weekend. If a Ones To Watch player appears in that squad, his OTW card is upgraded to exactly match the TOTW version.
Take Messi as an example. The Argentine's OTW card was initially 93-rated, like his standard gold item. His inevitable first TOTW card, which arrived in game week 10, was therefore rated 94 – and his OTW item therefore dynamically upgraded in order to match it.
Man Of The Match cards (MOTM), usually released on Fridays, also see OTW items auto-upgrade in the same way.
There's an additional wrinkle this year, too. "New in FUT 22, OTW items will also be eligible for a 'Wins to Watch' upgrade, a one-time +1 In-Form boost if their team wins five matches out of their next ten domestic league games," says EA. Those ten matches ran from Friday, October 1 onwards.
Which are the best FIFA 22 OTW cards?
The five highest-rated items as of Monday, May 30 are profiled below – and the top three also feature in our guide to FIFA 22 best players. Scroll down to the foot of this page to view the complete FIFA 22 OTW cards list, including exclusive SBC items such as Anderson Talisca and Andre Silva. 
FIFA 22 OTW Lionel Messi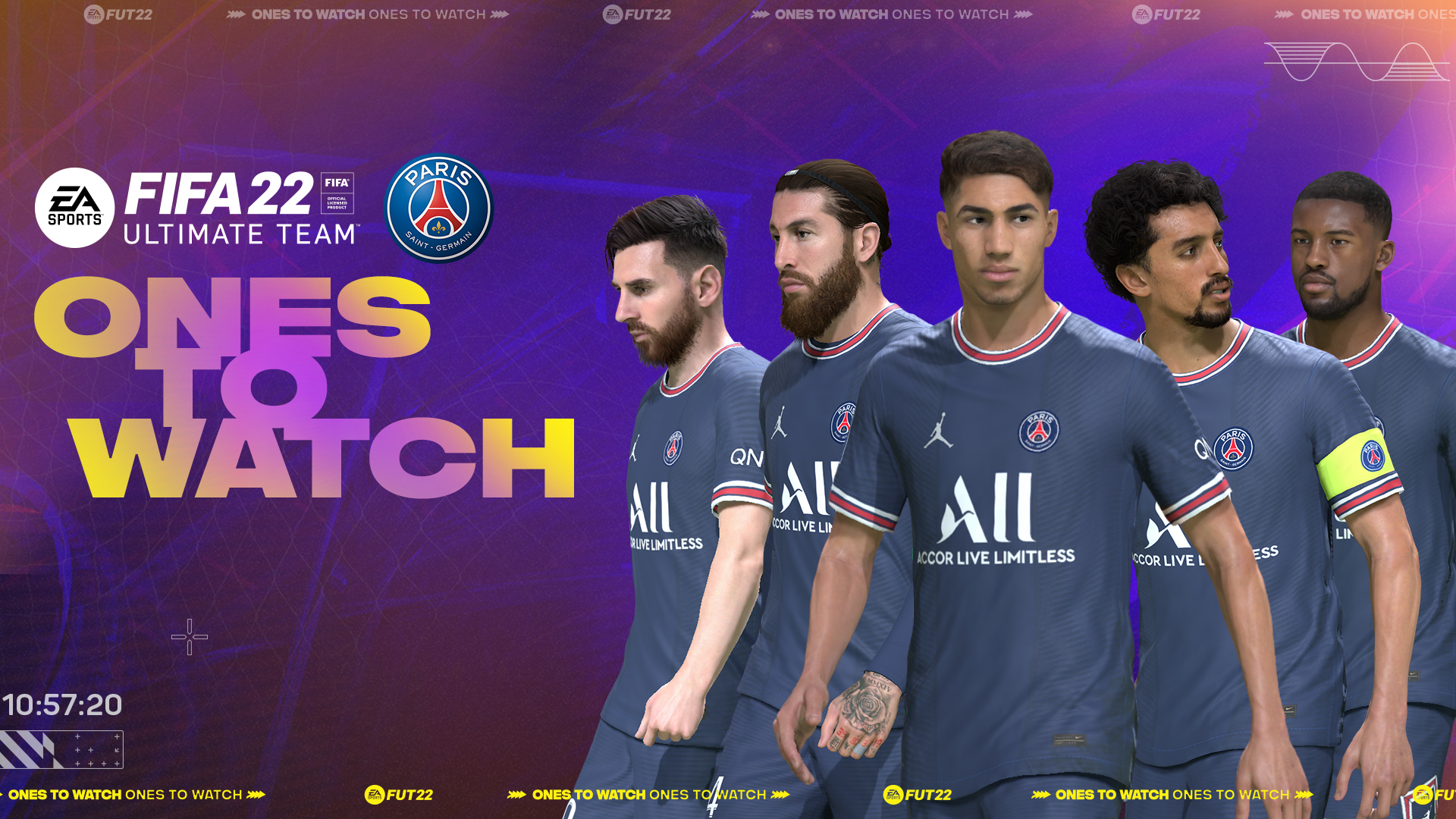 (Image credit: EA)
Following his move to PSG, little Leo once more tops the FIFA 22 ratings list – though that's not really surprising, given that rival Ronaldo spent last season at an unlicensed club. (Juventus, who are known in FIFA 22 as Piemonte Calcio.) His OTW item kicked off the season with a 93 rating, and quickly received an upgrade to 95. As a result, it'll cost you 788,000 coins on the transfer market.
FIFA 22 OTW Cristiano Ronaldo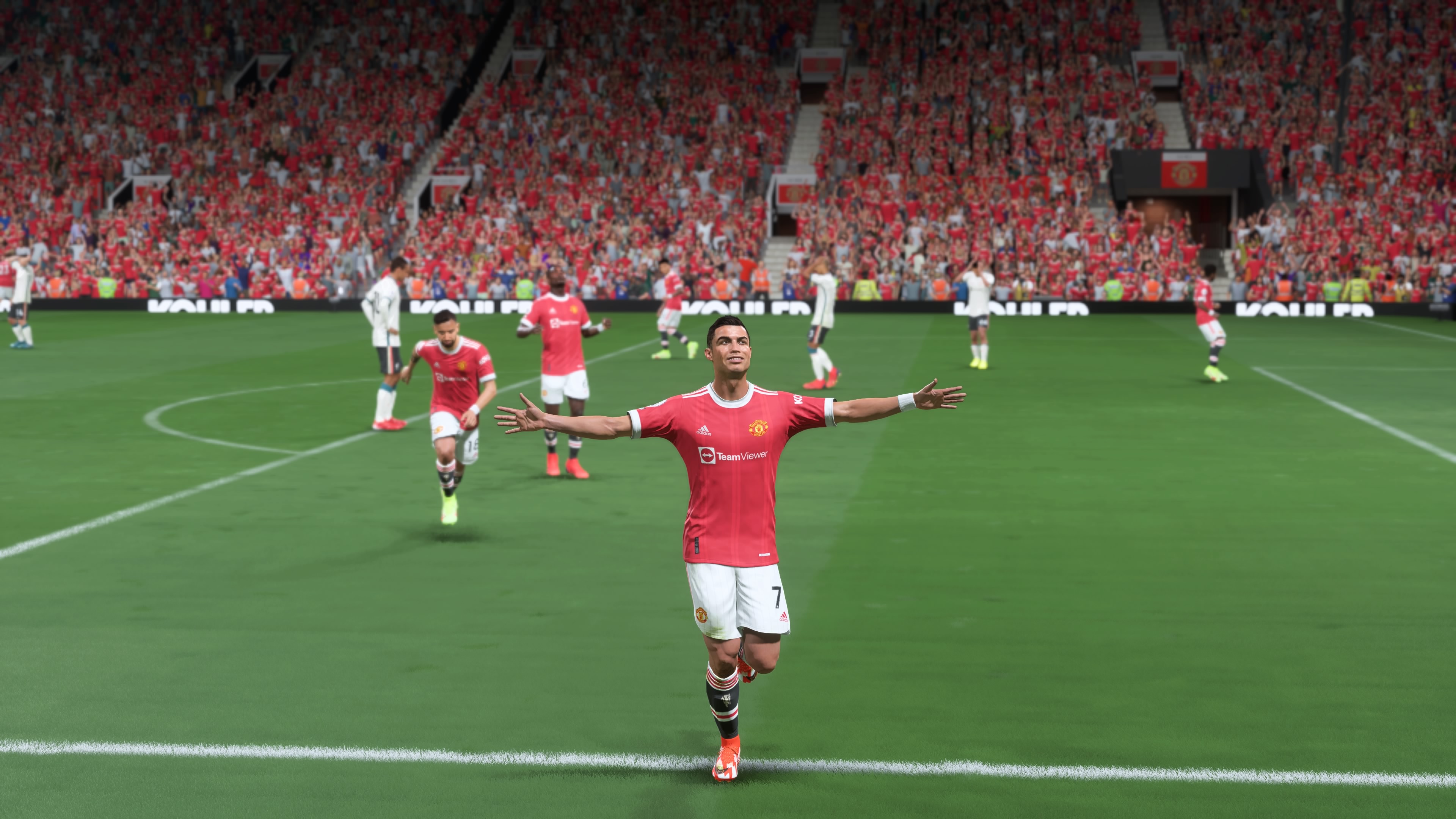 (Image credit: EA)
After dominating at Barcelona and Juventus respectively, both of the world's most famous players moved on last summer – and therefore Ronaldo joins Messi in scoring a FIFA 22 Ones To Watch item. It's rated 93 as of May 30, with individual ratings of 90 pace, 95 shooting, 85 passing and 91 dribbling. Again like Messi, it's a bank-breaker – right now you're looking at a cost of 489,000 coins.
FIFA 22 OTW Romelu Lukaku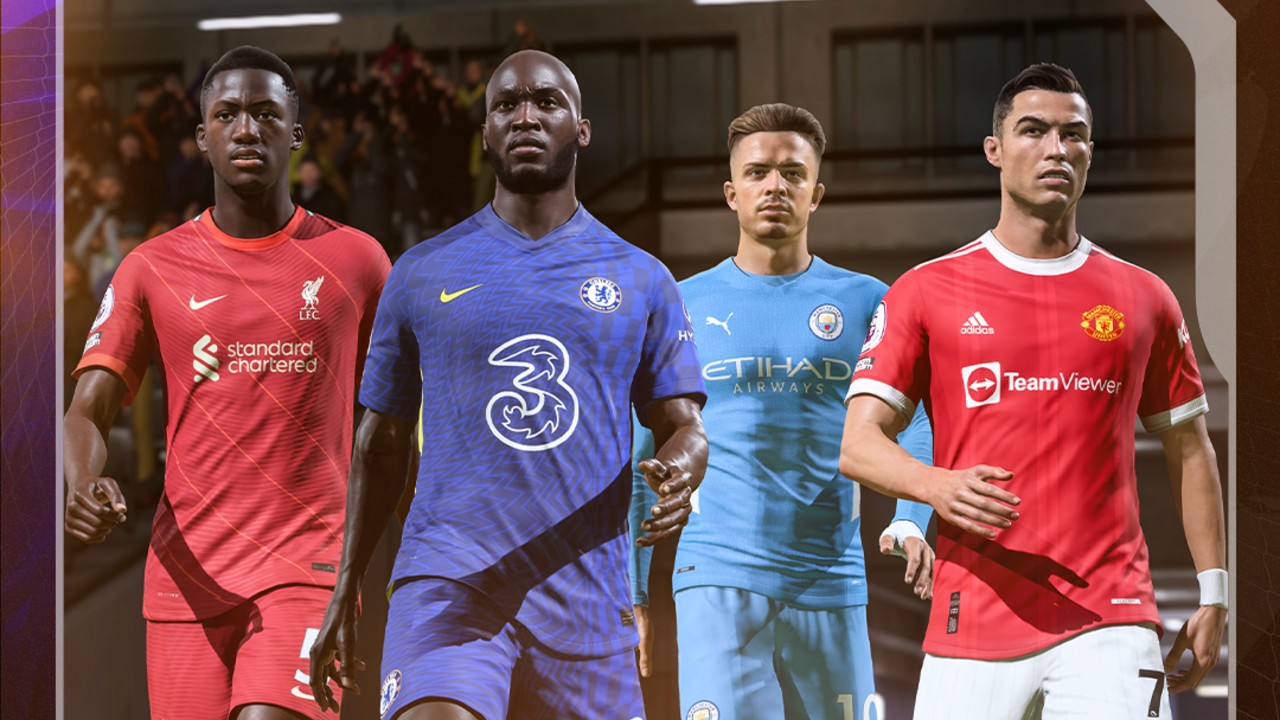 (Image credit: EA)
The big Belgian signed with Chelsea in the summer, and immediately pulled Arsenal's defence all over the shop in a dominant debut. If that form continues he'll score a handful of TOTW cards across the season, repeatedly boosting this OTW item. In the meantime, its current ratings are 86 physicality, 89 pace and 91 shooting, for an overall score of 91.
FIFA 22 OTW Sergio Ramos
Spain's imperious centre-back was one of the major names included in FIFA 22 OTW Team 2, which landed on Friday, October 8. Ramos' Ones To Watch item adds 89 defending and 86 physicality to your back four, and he's one of four PSG players to receive an OTW card – along with Messi, Achraf Hakimi and Giorginio Wijnaldum. OTW Team 2 also delivered long-time FIFA favourites Hector Bellerin and Memphis Depay in upgradeable form.
FIFA 22 OTW Jadon Sancho
Following his move from Dortmund to Manchester United, England winger Sancho heads into June with an overall rating of 88, which breaks down as 83 pace, 83 passing, 92 dribbling and 78 shooting. His is one of four English OTW cards, along with new Manchester City signing Jack Grealish (84), Aston Villa striker Danny Ings (81), and Milan centre-back Fikayo Tomori (79). Grealish and Tomori have already earned an upgrade since their OTW card debuted, as shown in the list below.
The full FIFA 22 OTW cards list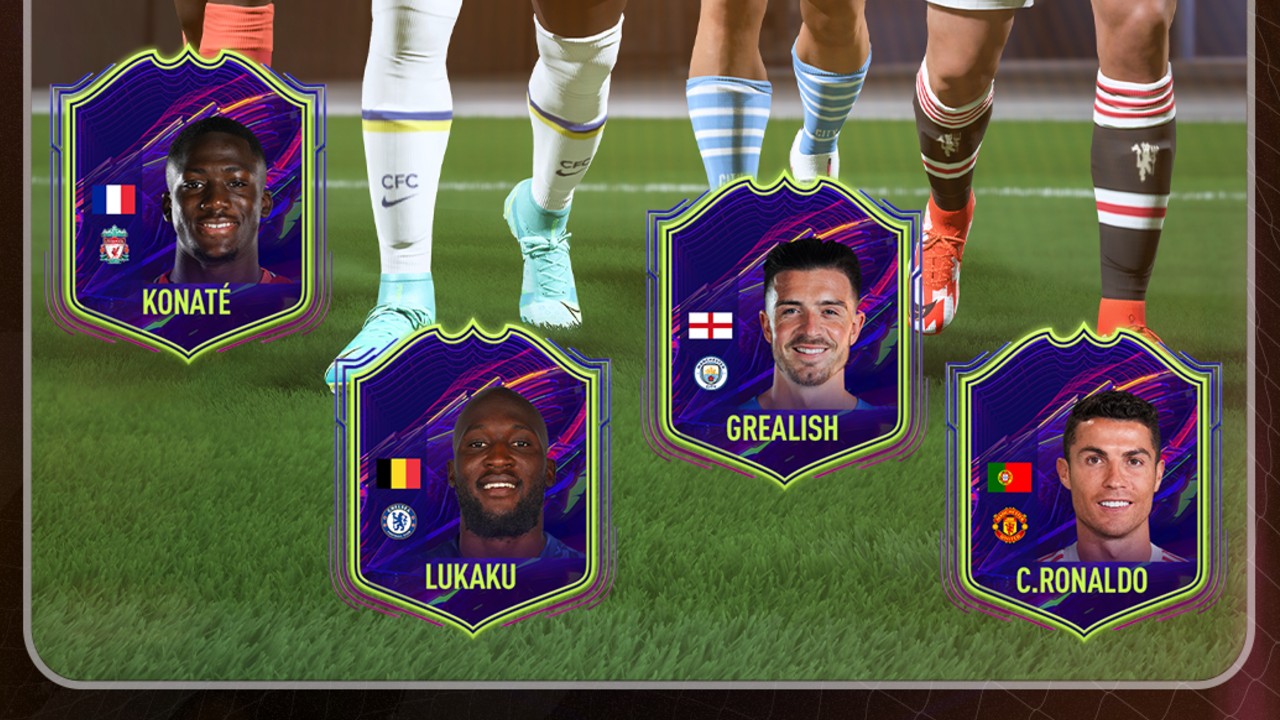 (Image credit: EA)
Below is every player confirmed to have an OTW card, with all ratings updated as of Monday, May 30.
Lionel Messi (RW, Paris SG) – 95
Cristiano Ronaldo (ST, Manchester United) – 93
Romelu Lukaku (ST, Chelsea) – 91
Sergio Ramos (CB, Paris SG) – 89
Jadon Sancho (RM, Manchester United) – 88
David Alaba (CB, Real Madrid) – 87
Achraf Hakimi (RB, Paris SG) – 87
Dayot Upamecano (CB, FC Bayern) – 87
Stephen Berghuis (RW, Ajax) – 87
Anderson Talisca (CF, Al Nassr) – 87 [SBC only]
Andre Silva (ST, RB Leipzig) – 87 [SBC only]
Raphael Varane (CB, Manchester United) – 86
Memphis Depay (CF, Barcelona) – 86
Jack Grealish (LW, Manchester City) – 86
Denzel Dumfries (RB, Inter Milan) – 86
Manuel Locatelli (CDM, Piemonte Calcio) – 86
Giorginio Wijnaldum (CM, Paris SG) – 86 [SBC only]
Antoine Griezmann (ST, Atletico Madrid) – 86
Thomas Delaney (CDM, Sevilla) – 86
Joaquin Correa (CF, Inter Milan) – 86
Marcel Sabitzer (CM, FC Bayern) – 86
Saul (CM, Chelsea) – 84
Hector Bellerin (RB, Real Betis) – 84
Justin Kluivert (LM, OGC Nice) – 84
Ibrahima Konate (CB, Liverpool) – 84
Marc Cucurella (LM, Brighton) – 84
Donyell Malen (ST, Dortmund) – 83
Leon Bailey (RM, Aston Villa) – 82
Rodrigo De Paul (CM, Atletico Madrid) – 82
Fikayo Tomori (CB, AC Milan) – 82
Camavinga (CM, Real Madrid) – 82
Xherdan Shaqiri (RW, OL) – 82 [SBC only]
Danny Ings (ST, Aston Villa) – 81
Junior Firpo (LB, Leeds United) – 78
Myron Boadu (ST, AS Monaco) – 76 [SBC only]
FIFA 22 guide | FIFA 22 review | FIFA 22 tips | FIFA 22 best teams | FIFA 22 ratings | FIFA 22 career mode | FIFA 22 best young players | FIFA 22 meta | FIFA 22 coins | FIFA 22 TOTY | FIFA 22 TOTS | FIFA 22 Icon Swaps | FIFA 22 Icons | FIFA 22 Heroes | FIFA 22 Captains | FIFA 22 Future Stars | FIFA 22 FUT Birthday | FIFA 22 OTW | FIFA 22 RTTK | FIFA 22 RTTF | FIFA 22 Rulebreakers | FIFA 22 Headliners | FIFA 22 Numbers Up | FIFA 22 Versus | FIFA 22 Prime Gaming | FIFA 22 Next Generation | FIFA 22 chemistry styles | FIFA 22 kits | FIFA 22 patch notes | FIFA 22 formations | FIFA 22 skill moves | FIFA 22 celebrations | FIFA 22 real managers | FIFA 22 stadiums | FIFA 22 leagues | FIFA 22 PS Plus | FIFA 23 features | EA Sports FC opinion
---
See more
FIFA 22 OTW cards guide featuring Messi, Ronaldo and Lukaku
FIFA 22 OTW cards set the trend for dynamic in-game upgrades, with all manner of similar items unleashed since their inception. OTW stands for Ones To Watch, and are a bunch of FIFA 22 cards which score boosts each time a featured player appears in the Team Of The Week (TOTW). Below we explain how it all works, profile the top five players, and steer you through the complete FIFA 22 OTW cards list.
How does FIFA 22 OTW work?
FIFA 22 OTW cards see in-game players upgraded based on real-life performances. Every Wednesday at 6pm, EA releases a Team Of The Week (TOTW) squad featuring those who stood out in their domestic league across the previous weekend. If a Ones To Watch player appears in that squad, his OTW card is upgraded to exactly match the TOTW version.
Take Messi as an example. The Argentine's OTW card was initially 93-rated, like his standard gold item. His inevitable first TOTW card, which arrived in game week 10, was therefore rated 94 – and his OTW item therefore dynamically upgraded in order to match it.
Man Of The Match cards (MOTM), usually released on Fridays, also see OTW items auto-upgrade in the same way.
There's an additional wrinkle this year, too. "New in FUT 22, OTW items will also be eligible for a 'Wins to Watch' upgrade, a one-time +1 In-Form boost if their team wins five matches out of their next ten domestic league games," says EA. Those ten matches ran from Friday, October 1 onwards.
Which are the best FIFA 22 OTW cards?
The five highest-rated items as of Monday, May 30 are profiled below – and the top three also feature in our guide to FIFA 22 best players. Scroll down to the foot of this page to view the complete FIFA 22 OTW cards list, including exclusive SBC items such as Anderson Talisca and Andre Silva. 
FIFA 22 OTW Lionel Messi
(Image credit: EA)
Following his move to PSG, little Leo once more tops the FIFA 22 ratings list – though that's not really surprising, given that rival Ronaldo spent last season at an unlicensed club. (Juventus, who are known in FIFA 22 as Piemonte Calcio.) His OTW item kicked off the season with a 93 rating, and quickly received an upgrade to 95. As a result, it'll cost you 788,000 coins on the transfer market.
FIFA 22 OTW Cristiano Ronaldo
(Image credit: EA)
After dominating at Barcelona and Juventus respectively, both of the world's most famous players moved on last summer – and therefore Ronaldo joins Messi in scoring a FIFA 22 Ones To Watch item. It's rated 93 as of May 30, with individual ratings of 90 pace, 95 shooting, 85 passing and 91 dribbling. Again like Messi, it's a bank-breaker – right now you're looking at a cost of 489,000 coins.
FIFA 22 OTW Romelu Lukaku
(Image credit: EA)
The big Belgian signed with Chelsea in the summer, and immediately pulled Arsenal's defence all over the shop in a dominant debut. If that form continues he'll score a handful of TOTW cards across the season, repeatedly boosting this OTW item. In the meantime, its current ratings are 86 physicality, 89 pace and 91 shooting, for an overall score of 91.
FIFA 22 OTW Sergio Ramos
Spain's imperious centre-back was one of the major names included in FIFA 22 OTW Team 2, which landed on Friday, October 8. Ramos' Ones To Watch item adds 89 defending and 86 physicality to your back four, and he's one of four PSG players to receive an OTW card – along with Messi, Achraf Hakimi and Giorginio Wijnaldum. OTW Team 2 also delivered long-time FIFA favourites Hector Bellerin and Memphis Depay in upgradeable form.
FIFA 22 OTW Jadon Sancho
Following his move from Dortmund to Manchester United, England winger Sancho heads into June with an overall rating of 88, which breaks down as 83 pace, 83 passing, 92 dribbling and 78 shooting. His is one of four English OTW cards, along with new Manchester City signing Jack Grealish (84), Aston Villa striker Danny Ings (81), and Milan centre-back Fikayo Tomori (79). Grealish and Tomori have already earned an upgrade since their OTW card debuted, as shown in the list below.
The full FIFA 22 OTW cards list
(Image credit: EA)
Below is every player confirmed to have an OTW card, with all ratings updated as of Monday, May 30.
Lionel Messi (RW, Paris SG) – 95
Cristiano Ronaldo (ST, Manchester United) – 93
Romelu Lukaku (ST, Chelsea) – 91
Sergio Ramos (CB, Paris SG) – 89
Jadon Sancho (RM, Manchester United) – 88
David Alaba (CB, Real Madrid) – 87
Achraf Hakimi (RB, Paris SG) – 87
Dayot Upamecano (CB, FC Bayern) – 87
Stephen Berghuis (RW, Ajax) – 87
Anderson Talisca (CF, Al Nassr) – 87 [SBC only] Andre Silva (ST, RB Leipzig) – 87 [SBC only] Raphael Varane (CB, Manchester United) – 86
Memphis Depay (CF, Barcelona) – 86
Jack Grealish (LW, Manchester City) – 86
Denzel Dumfries (RB, Inter Milan) – 86
Manuel Locatelli (CDM, Piemonte Calcio) – 86
Giorginio Wijnaldum (CM, Paris SG) – 86 [SBC only] Antoine Griezmann (ST, Atletico Madrid) – 86
Thomas Delaney (CDM, Sevilla) – 86
Joaquin Correa (CF, Inter Milan) – 86
Marcel Sabitzer (CM, FC Bayern) – 86
Saul (CM, Chelsea) – 84
Hector Bellerin (RB, Real Betis) – 84
Justin Kluivert (LM, OGC Nice) – 84
Ibrahima Konate (CB, Liverpool) – 84
Marc Cucurella (LM, Brighton) – 84
Donyell Malen (ST, Dortmund) – 83
Leon Bailey (RM, Aston Villa) – 82
Rodrigo De Paul (CM, Atletico Madrid) – 82
Fikayo Tomori (CB, AC Milan) – 82
Camavinga (CM, Real Madrid) – 82
Xherdan Shaqiri (RW, OL) – 82 [SBC only] Danny Ings (ST, Aston Villa) – 81
Junior Firpo (LB, Leeds United) – 78
Myron Boadu (ST, AS Monaco) – 76 [SBC only] FIFA 22 guide | FIFA 22 review | FIFA 22 tips | FIFA 22 best teams | FIFA 22 ratings | FIFA 22 career mode | FIFA 22 best young players | FIFA 22 meta | FIFA 22 coins | FIFA 22 TOTY | FIFA 22 TOTS | FIFA 22 Icon Swaps | FIFA 22 Icons | FIFA 22 Heroes | FIFA 22 Captains | FIFA 22 Future Stars | FIFA 22 FUT Birthday | FIFA 22 OTW | FIFA 22 RTTK | FIFA 22 RTTF | FIFA 22 Rulebreakers | FIFA 22 Headliners | FIFA 22 Numbers Up | FIFA 22 Versus | FIFA 22 Prime Gaming | FIFA 22 Next Generation | FIFA 22 chemistry styles | FIFA 22 kits | FIFA 22 patch notes | FIFA 22 formations | FIFA 22 skill moves | FIFA 22 celebrations | FIFA 22 real managers | FIFA 22 stadiums | FIFA 22 leagues | FIFA 22 PS Plus | FIFA 23 features | EA Sports FC opinion
#FIFA #OTW #cards #guide #featuring #Messi #Ronaldo #Lukaku
FIFA 22 OTW cards guide featuring Messi, Ronaldo and Lukaku
FIFA 22 OTW cards set the trend for dynamic in-game upgrades, with all manner of similar items unleashed since their inception. OTW stands for Ones To Watch, and are a bunch of FIFA 22 cards which score boosts each time a featured player appears in the Team Of The Week (TOTW). Below we explain how it all works, profile the top five players, and steer you through the complete FIFA 22 OTW cards list.
How does FIFA 22 OTW work?
FIFA 22 OTW cards see in-game players upgraded based on real-life performances. Every Wednesday at 6pm, EA releases a Team Of The Week (TOTW) squad featuring those who stood out in their domestic league across the previous weekend. If a Ones To Watch player appears in that squad, his OTW card is upgraded to exactly match the TOTW version.
Take Messi as an example. The Argentine's OTW card was initially 93-rated, like his standard gold item. His inevitable first TOTW card, which arrived in game week 10, was therefore rated 94 – and his OTW item therefore dynamically upgraded in order to match it.
Man Of The Match cards (MOTM), usually released on Fridays, also see OTW items auto-upgrade in the same way.
There's an additional wrinkle this year, too. "New in FUT 22, OTW items will also be eligible for a 'Wins to Watch' upgrade, a one-time +1 In-Form boost if their team wins five matches out of their next ten domestic league games," says EA. Those ten matches ran from Friday, October 1 onwards.
Which are the best FIFA 22 OTW cards?
The five highest-rated items as of Monday, May 30 are profiled below – and the top three also feature in our guide to FIFA 22 best players. Scroll down to the foot of this page to view the complete FIFA 22 OTW cards list, including exclusive SBC items such as Anderson Talisca and Andre Silva. 
FIFA 22 OTW Lionel Messi
(Image credit: EA)
Following his move to PSG, little Leo once more tops the FIFA 22 ratings list – though that's not really surprising, given that rival Ronaldo spent last season at an unlicensed club. (Juventus, who are known in FIFA 22 as Piemonte Calcio.) His OTW item kicked off the season with a 93 rating, and quickly received an upgrade to 95. As a result, it'll cost you 788,000 coins on the transfer market.
FIFA 22 OTW Cristiano Ronaldo
(Image credit: EA)
After dominating at Barcelona and Juventus respectively, both of the world's most famous players moved on last summer – and therefore Ronaldo joins Messi in scoring a FIFA 22 Ones To Watch item. It's rated 93 as of May 30, with individual ratings of 90 pace, 95 shooting, 85 passing and 91 dribbling. Again like Messi, it's a bank-breaker – right now you're looking at a cost of 489,000 coins.
FIFA 22 OTW Romelu Lukaku
(Image credit: EA)
The big Belgian signed with Chelsea in the summer, and immediately pulled Arsenal's defence all over the shop in a dominant debut. If that form continues he'll score a handful of TOTW cards across the season, repeatedly boosting this OTW item. In the meantime, its current ratings are 86 physicality, 89 pace and 91 shooting, for an overall score of 91.
FIFA 22 OTW Sergio Ramos
Spain's imperious centre-back was one of the major names included in FIFA 22 OTW Team 2, which landed on Friday, October 8. Ramos' Ones To Watch item adds 89 defending and 86 physicality to your back four, and he's one of four PSG players to receive an OTW card – along with Messi, Achraf Hakimi and Giorginio Wijnaldum. OTW Team 2 also delivered long-time FIFA favourites Hector Bellerin and Memphis Depay in upgradeable form.
FIFA 22 OTW Jadon Sancho
Following his move from Dortmund to Manchester United, England winger Sancho heads into June with an overall rating of 88, which breaks down as 83 pace, 83 passing, 92 dribbling and 78 shooting. His is one of four English OTW cards, along with new Manchester City signing Jack Grealish (84), Aston Villa striker Danny Ings (81), and Milan centre-back Fikayo Tomori (79). Grealish and Tomori have already earned an upgrade since their OTW card debuted, as shown in the list below.
The full FIFA 22 OTW cards list
(Image credit: EA)
Below is every player confirmed to have an OTW card, with all ratings updated as of Monday, May 30.
Lionel Messi (RW, Paris SG) – 95
Cristiano Ronaldo (ST, Manchester United) – 93
Romelu Lukaku (ST, Chelsea) – 91
Sergio Ramos (CB, Paris SG) – 89
Jadon Sancho (RM, Manchester United) – 88
David Alaba (CB, Real Madrid) – 87
Achraf Hakimi (RB, Paris SG) – 87
Dayot Upamecano (CB, FC Bayern) – 87
Stephen Berghuis (RW, Ajax) – 87
Anderson Talisca (CF, Al Nassr) – 87 [SBC only] Andre Silva (ST, RB Leipzig) – 87 [SBC only] Raphael Varane (CB, Manchester United) – 86
Memphis Depay (CF, Barcelona) – 86
Jack Grealish (LW, Manchester City) – 86
Denzel Dumfries (RB, Inter Milan) – 86
Manuel Locatelli (CDM, Piemonte Calcio) – 86
Giorginio Wijnaldum (CM, Paris SG) – 86 [SBC only] Antoine Griezmann (ST, Atletico Madrid) – 86
Thomas Delaney (CDM, Sevilla) – 86
Joaquin Correa (CF, Inter Milan) – 86
Marcel Sabitzer (CM, FC Bayern) – 86
Saul (CM, Chelsea) – 84
Hector Bellerin (RB, Real Betis) – 84
Justin Kluivert (LM, OGC Nice) – 84
Ibrahima Konate (CB, Liverpool) – 84
Marc Cucurella (LM, Brighton) – 84
Donyell Malen (ST, Dortmund) – 83
Leon Bailey (RM, Aston Villa) – 82
Rodrigo De Paul (CM, Atletico Madrid) – 82
Fikayo Tomori (CB, AC Milan) – 82
Camavinga (CM, Real Madrid) – 82
Xherdan Shaqiri (RW, OL) – 82 [SBC only] Danny Ings (ST, Aston Villa) – 81
Junior Firpo (LB, Leeds United) – 78
Myron Boadu (ST, AS Monaco) – 76 [SBC only] FIFA 22 guide | FIFA 22 review | FIFA 22 tips | FIFA 22 best teams | FIFA 22 ratings | FIFA 22 career mode | FIFA 22 best young players | FIFA 22 meta | FIFA 22 coins | FIFA 22 TOTY | FIFA 22 TOTS | FIFA 22 Icon Swaps | FIFA 22 Icons | FIFA 22 Heroes | FIFA 22 Captains | FIFA 22 Future Stars | FIFA 22 FUT Birthday | FIFA 22 OTW | FIFA 22 RTTK | FIFA 22 RTTF | FIFA 22 Rulebreakers | FIFA 22 Headliners | FIFA 22 Numbers Up | FIFA 22 Versus | FIFA 22 Prime Gaming | FIFA 22 Next Generation | FIFA 22 chemistry styles | FIFA 22 kits | FIFA 22 patch notes | FIFA 22 formations | FIFA 22 skill moves | FIFA 22 celebrations | FIFA 22 real managers | FIFA 22 stadiums | FIFA 22 leagues | FIFA 22 PS Plus | FIFA 23 features | EA Sports FC opinion
#FIFA #OTW #cards #guide #featuring #Messi #Ronaldo #Lukaku
---
Synthetic: Ôn Thi HSG